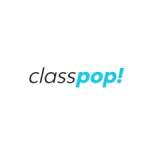 Chef Melissa
Chef Melissa uses cooking to bring food enthusiasts together, and to celebrate cultures and curiosities. After spending her youth in her home country of Taiwan, she worked as a food writer and spent dozens of years in Boston honing her craft alongside renowned chefs. Part story-teller, part educator, and part food and wine lover, Chef Melissa blends her Asian roots, her world travels and her love of food and culture to bring joy and inspiration to people everywhere.
Guest reviews for Chef Melissa

Rebeca
31 Jul 2022
Melissa was so fun to cook with and very accommodating. My partner and I had a great time cooking for our anniversary!

Anne
10 Jul 2022
Our family LOVES sushi and we thought what better way to celebrate a birthday than taking a sushi class? Chef Melissa was AMAZING!!! She was warm, engaging and an amazing teacher. As a family, we mastered 3 styles of sushi: traditional maki, inside-out maki and tameki. We highly recommend Chef Melissa for an enjoyable evening of cooking!

Roula
09 Jan 2022
Chef Melissa was excellent. She was very engaging and a great chef. She taught us some of her trade tricks which was a lot of fun. The food was delectable. Really enjoyed it and recommend this course.

Elizabeth
09 Jan 2022
Highly recommend! Chef Melissa provides a warm and welcoming environment to experience authentic Japanese and fusion ingredients and to learn usable techniques. A blast!

Brandon Cedeno
22 Nov 2021
Chef Melissa is absolutely wonderful! Her charismatic personality and fun approach to classes make for a great time. She has such great knowledge on food, sake, and wine. Her passion for her craft shows in her work, you will be delighted after experiencing her classes.