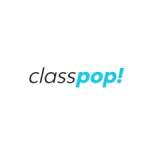 Chef Melissa
Chef Melissa uses cooking to bring food enthusiasts together, and to celebrate cultures and curiosities. After spending her youth in her home country of Taiwan, she worked as a food writer and spent dozens of years in Boston honing her craft alongside renowned chefs. Part story-teller, part educator, and part food and wine lover, Chef Melissa blends her Asian roots, her world travels and her love of food and culture to bring joy and inspiration to people everywhere.
Guest reviews for Chef Melissa

Jack
05 Aug 2023
Chef Melissa was awesome! Would take any cooking class she taught. Not only is she great at cooking, she's also a great hostess. We very much felt at home and ended up with leftovers. We went for my partner's birthday and had a blast.

Joel
16 Jul 2023
We joined Chef Melissa for the Treasures of Taiwan cooking experience. She was super energetic, passionate about her craft, and attentive to any questions during the entire 2 hour class. She covered knife skills, tasting ingredients, spices, baking, and more. Melissa was clearly very dedicated to making sure guests had a great time. The menu was fairly straightforward which was a good fit for less experienced chefs like ourselves. We would definitely recommend this experience and return for another one!

Raymond
05 Jul 2023
When I booked the class with ClassPop, the website said the class was in Boston. In actually, the class was one hour each way from Boston. I was visiting Boston and could not drive one hour each way to class. By the time I notified Chef Melissa I was not able to attend, she understandably said she could not refund because she already had expenses. I have no ill will or opinion of Chef Melissa, but I do have a big problem with the misrepresentation of the ClassPop website saying the class was in Boston when it was not.

ryan
24 Apr 2023
Had a great experience meeting new people and making a new cuisine. Thanks Melissa!

Amelie
18 Mar 2023
Chef Melissa is passionate, accommodating and generous. I had such a nice experience learning how to make dumplings with her! Besides delicious food and a welcoming environment, Chef Melissa provides useful tips and joy that make the time there so enjoyable. I recommend this cooking class :)

Audre
12 Mar 2023
Chef Melissa was super friendly and made our time there so enjoyable. The food was delicious as well, and chef Melissa made it easily understandable even for a beginner (not boring even for more experienced cooks either)!

justin
10 Mar 2023
Chef Melissa was fun and attentive. Learned loads, laughed loads, and just had a great night.

Alix
11 Feb 2023
Chef Melissa was absolutely amazing! She is full of energy and joy that is infectious. We learned so much about dumplings and made a delicious meal. We can't wait to try making more dumplings on Valentine's Day. We already can't get enough of making our own! If you love food and fun, go with Chef Melissa. You won't regret it!

Nathan
31 Dec 2022
Had a super fun night, food was delicious!

Jennifer
30 Dec 2022
We loved our sushi class with Melissa! My 12 year old and I are so glad we spent the evening learning from her.