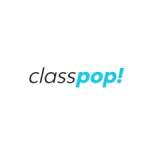 Chef Ben
Chef Ben's passion for Japanese food began at 16-years-old, when he became a sushi chef while still in high school. In 2013, Chef Ben moved to New York City, where he continued to work towards his goal of mastering Japanese cuisine. When he was 24-years-old, Ben became the head chef at his sushi restaurant, and also helped his family open their own restaurant. Chef Ben is now ready to share the joy of making sushi with others.

Guest reviews for Chef Ben

Tobin
09 Jul 2022
Loves how hands on it was. Sushi tasted great and chef Ben is a great teacher and very fun.

Michael and Mandy
19 Apr 2022
Excellent instruction and service! Chef Ben is fantastic and a lot of fun.

Taylur
21 Mar 2022
Patient, knowledgeable and creative chef Ben is!

Nicole W.
03 Nov 2021
Chef Ben showed me how to make a Japanese appetizer. It was made of crab meat, avocado and a homemade sweet and spicy mayo sauce. He was super friendly and in much detail demonstrated and explained the knife skills used for this dish.