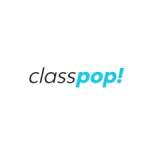 Chef Michelle
Through her years of experience in the culinary industry, Chef Michelle been a line cook, a banquet server, a lead cook and a restaurant manager. She spent time as a private chef for a high school, which sparked her interest in teaching others the art of cuisine. Now, Chef Michelle is excited to bring her passion to her high-energy cooking classes, where she helps budding chefs achieve their gourmet goals.
Guest reviews for Chef Michelle

Jennifer
23 Sep 2022
Had a great time

Veronica
05 Sep 2022
Good meal idea and great service. The location was unique but worked out for the evening. Thank you!

Avery G.
05 Aug 2021
Chef Michelle is great! She has a lot of experience cooking and teaching others how to cook and it's very clear - she makes it very approachable for everyone. She is also great with knife skills so anyone working with her will definitely learn some very helpful techniques. I highly recommend Chef Michelle!