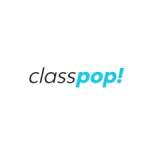 Chef Catalina
Chef Catalina is a native northern Californian who discovered her passion for food while working in catering during her college years. Her extensive experience in the food industry includes roles as a lead cook, a catering manager, a special events coordinator and a cheese monger. Now, Chef Catalina brings her love of gourmet cuisine and her expertise in fine food preparation to her cooking classes.
Guest reviews for Chef Catalina

Chace
22 Sep 2023
Great experience!

Hardeep
14 Sep 2023
We had a great time and would definitely do another class!!

Tracie
12 Sep 2023
Amazing menu and instruction in a fun atmosphere. Would book again in a heartbeat.

Steve
11 Sep 2023
So personal and so professional. Totally prepared and made the class so enjoyable. Will definitely do another class with Chef Catalina!!!

Susan
01 Sep 2023
Love the class. Learned helpful tips and I can't wait to make these dishes on my own. Before I was intimidated to make my own pasta. Now, a pasta maker is on my Christmas list.

Alice
28 Aug 2023
I very much enjoyed the class and all the dishes that were made. The class was very organized and was graciously and generously served at her dining table. I look forward to taking more classes with Catalina soon!

Patricia
20 Aug 2023
This was a great class! My husband and I attended. Chef Catalina's kitchen was cozy and beautiful. She is so nice and knowledgeable about food. The meal was delicious, from the appetizer to the dessert! Our experience was wonderful and we would definitely book another class with her. I highly recommend this experience and chef!

Brenda
12 Aug 2023
Amazing cooking class! Chef Catalina is kind, obviously loves to teach, and taught us how to make amazingly delicious food. We also learned some basic knife skills. Overall would definitely try another course.

Marie
11 Aug 2023
Everything was great! We enjoyed the class very much. Thank you Chef Catalina.

Dan
09 Aug 2023
Had a great time. Learned a lot about Japanese cuisine. Catalina was well prepared which made this an educational experience.