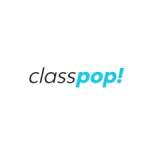 Chef Catalina
Chef Catalina is a native northern Californian who discovered her passion for food while working in catering during her college years. Her extensive experience in the food industry includes roles as a lead cook, a catering manager, a special events coordinator and a cheese monger. Now, Chef Catalina brings her love of gourmet cuisine and her expertise in fine food preparation to her cooking classes.
Guest reviews for Chef Catalina

John
20 Aug 2022
Very informative. Excellent teaching skills. Fun evening. Looking forward to next time.

Theresa
24 Jun 2022
Chef Catalina was terrific. She was so knowledgeable and made the class interactive and fun. Will definitely take more of her cooking classes in the future.

Lisa
23 Jun 2022
A wonderful experience. Chef Catalina's true culinary skills are amazing but so are her teaching skills. Perfect set up for any level of participation. Delicious meal and memorable time!

Kristen
31 May 2022
We had a great time! She gave us some really great tips.

Jeannie
31 May 2022
Chef Catalina is really nice and she made the experience enjoyable. We learned a lot!

Deepa
22 May 2022
Such a fun experience, we'll definitely be doing it again!

Tina
12 May 2022
She's awesome! Absolutely wonderful and an experienced chef and teacher! Thank you, Catalina! Please send email with ingredients!

Katherine
09 May 2022
Super fun and well done class!

Sarah
29 Apr 2022
Super fun, just the right amount of guidance and freedom. Chef Catalina made this fun and comfortable for everyone.

Erin
24 Apr 2022
Very fun, organized and professionally done. The food was excellent and the instruction by chef Catalina was great.