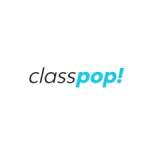 Chef Li
Chef Li is an experienced chef who has cooked and studied all around the world. She was formerly based in Singapore, where she offered private cooking classes as well as corporate cooking events. Now Chef Li offers cooking classes in the US, although her style is influenced by her international background. Although Chef Li specializes in traditional Chinese and Southeast Asian cuisine, she welcomes students of all culinary backgrounds and loves the chance to open their minds to new cooking styles.
Guest reviews for Chef Li

James
19 May 2023
This was so much fun and dumplings are so easy to make. I can't wait to make more at home and freeze a big batch of them.

Kimberly
19 May 2023
Enjoyed this class so much! Chef Li was so kind and knowledgeable. I can't wait to attend another class taught by her!

Jeffrey
21 Apr 2023
Chef Li was very knowledgeable, friendly, and accommodating. My partner is vegetarian and chef Li personally made a recipe just for her. She goes above and beyond for her students. The dumplings were delectable. My partner and I had a wonderful time, thanks chef Li!

Yaret
30 Mar 2023
We had so much fun and she was a great teacher!

Michelle
25 Mar 2023
Chef Li was very knowledgeable and pleasant!

Elizabeth
23 Mar 2023
Had a great time learning to make dumplings with Chef Li! She makes it very approachable for a beginner chef like me.

Elizabeth
11 Mar 2023
Chef Li did an amazing job of breaking down the lesson into something we could do. I've never done dumplings before or used a steamer and she made everything very approachable. We ended up with a delicious meal. 10/10 recommend. She's fantastic.

Roxanne
25 Feb 2023
Great teacher. Hopefully I can master with dumpling making soon!

Brandy
10 Dec 2022
She goes a little fast when we go over the ingredients but still a great experience!

Betty
12 Sep 2022
Our team had a wonderful time with Chef Li.