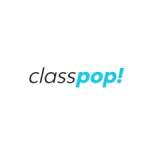 Chef Li
Chef Li is an experienced chef who has cooked and studied all around the world. She was formerly based in Singapore, where she offered private cooking classes as well as corporate cooking events. Now Chef Li offers cooking classes in the US, although her style is influenced by her international background. Although Chef Li specializes in traditional Chinese and Southeast Asian cuisine, she welcomes students of all culinary backgrounds and loves the chance to open their minds to new cooking styles.
Guest reviews for Chef Li

Betty
12 Sep 2022
Our team had a wonderful time with Chef Li.

Emma
18 Jun 2022
Great class

Jennifer
09 Feb 2022
Although I made a mistake with the time, it was because I received a text saying 3pm. I did not see the ET portion. This was my first class. Yes that is my mistake, however good customer service would have allowed a credit or reschedule. They were nice enough to just send a copy of the cancellation policy when they said too bad we won't work with our customers.?Another site that a friend uses and recommends will take into account a honest mistake and allow a credit. So someone got $40 dollars for a class I did not attend, but will not get any further money. The other company will.

Maureen
22 Jan 2022
Fun! Food was great and I learned.

Steven
20 Jan 2022
Thank you so much.

Megan
18 Jan 2022
The class was awesome, the recipe turned out great! Only reason I took off a star is because it was pretty fast paced, and the recipe was half in metric system (grams) and half imperial (cups, ounces) which made it tough to measure quickly. My husband and I did this together and it was necessary to have an "assistant" to get these things together while he was doing the main cooking.

Emily
11 Jul 2021
This class was great! Really enjoyed learning from Chef Li. We enjoyed learning about the cultural and linguistic significance of the xiao long bao. Great flavours and new techniques to learn. Thank you!

cindy
21 May 2021
Really enjoyed this class. Chef Li really knows her stuff!

Jenny
21 Feb 2021
This class was awesome and so were the recipes!

Olga R.
22 Nov 2020
We booked the cooking class with chef Li as a surprise birthday gift for our friend. All of us had so much fun while exploring the new cooking experience and new flavours.