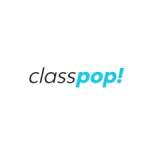 Chef Warren
A certified dietary manager and member of the American Culinary Federation, Chef Warren has over 10 years of experience as a culinary professional. After finishing his culinary arts internship, he went on to work in management and director roles in food service. Chef Warren is also proud to have helped many inmates graduate from a cooking program intended to help offenders develop skills in the food industry. 
Guest reviews for Chef Warren

Jackie
02 Feb 2023
We enjoyed this class with Chef Warren. It was a fun group and awesome food!

Nick
24 Dec 2022
WONDERFUL EVENT ! We had a great time with Chef Warren very personable and social, the food and experience were fantastic. Will be looking for more classes from him in the future

Maurice
11 Oct 2022
We really enjoyed the class with Chef Warren. We met new friends and learned new cooking techniques. The food was delicious as well. Our favorite was the lava cake. Thanks Chef Warren for and engaging and informative evening.

Shanita
24 Sep 2022
We truly enjoyed ourselves w/ Chef Warren, tonight; celebrating friendships at 40, over a 30 year period!! Chef Warren was very friendly, knowledgeable & made us feel truly comfortable in whatever participation level we wanted to experience. Not to mention, the food was also a HIT!!🤤 Our ONLY suggestion (not a complaint, at all) would be to include in the description when booking, the fact that the experience is IN your home... the mention of Chef Warren's place, gave us the idea that it was maybe a rented studio/suite. Thanks again, Chef Warren!!🙂 Would definitely recommend/book again!!!

Ann
31 May 2022
Friendly, sociable, and talented Chef cooking from his own home. Thoroughly enjoyed ourselves, and not rushed. Very easy to work with. Food was very good!! Sharp knives matter!!

Scott
18 May 2022
Great time and great food! A great date night. Learned some new things as well.

Keith
05 May 2022
Great chef. Great entertainment. Recommend him highly!

Daniel
18 Mar 2022
Chef Warren was great, highly recommended.

Allen
24 Feb 2022
The night was spectacular! It wasn't what my fiancé and I thought it was going to be like, but it exceeded expectations!!! Really enjoyed the experience, company, and food. We are really grateful to Chef Warren for opening up his home to us and being a fantastic host!

Cherish
02 Feb 2022
We had so much! He was informative and personable. The food was delicious!