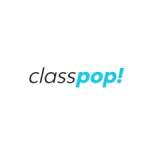 Chef Fumiko
Educated at the Tokyo Sushi Academy, Japan native Chef Fumiko is a professional sushi chef and certified sake sommelier who creates healthy Asian-style fare. She believes anyone who's willing to work at it can learn to cook amazing food and invites you to elevate your skills and your knowledge of Asian cuisine with her informative classes!
Guest reviews for Chef Fumiko

Jolene
13 Feb 2022
The chef was nice, but a bit disorganized. I was expecting to make the noodles, not just add the other ingredients to the dish. The neighborhood is a bit sketchy as well; I thought it was supposed to be at a nice location. For the money, I can't recommend. Perhaps, for beginning cooks, it would be more appropriate.

Matthew Jarvis
17 Oct 2020
Awesome experience making sushi.