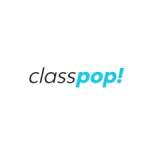 Chef Titik
Chef Titik's proud Indonesian heritage informs her life as much as her cooking. A graduate with honors from the Art Institute of California with degrees in culinary art, baking and pastry art, she hopes to impart her passion for food to her students as they learn to create incredible meals in a variety of cuisines ranging from Italian to Indian and beyond.
Guest reviews for Chef Titik

Cesar
01 Feb 2023
Personable and fun!

Ellen
17 Jan 2023
What a delightful experience! Chef Titik is a gracious host and an accomplished chef. I learned about Indonesia and its people but also a lot about ingredients and techniques that were new to me. I am going to look at other classes Titik offers!

Amir
03 Jan 2023
She has extensive knowledge on her work and cuisine

Julia
09 May 2022
TLDR: Very kind and thoughtful host. Great food and recipes. Unique experience. Highly recommend Truthfully it wasn't what I expected - I imagined a class with a bunch of stations. It's actually at the Chefs home, very intimate and cool. Due to one kitchen it's not quite as hands on as I would have liked being a big cook already, however when moving past my expectations - Chef Titik is incredibly knowledgeable, a gracious host and works very hard. She put together an impressive menu and gave us her 'secret' tips. She's a lovely conversationalist and interesting person too. The recipes are for seemingly challenging/out of touch dishes and she makes them accessible for the home cook.

Oscar
27 Mar 2022
Chek Titik was amazing. Very personable, knowledgeable, and the food was absolutely delicious. She welcomed us into her home with open arms and treated us like family. Would definitely do another class with her!

Stephanie
19 Mar 2022
Chef Titik is absolutely amazing!!!! I could not recommend her class enough. We took the Latin American class and made tacos, empanadas, and paella. Everything was beyond delicious and she's so kind. 10/10!!!!

Samantha
27 Jan 2022
Chef Titik is so much fun to have dinner with! We took the introduction to Indonesian Cuisine class. She welcomes you into her home and her kitchen and shows you the ropes -- providing cross sections of the aromatics used in Indonesian cuisine. It was so much fun to learn about, but it was even better to get to experience the food and to learn to make it. We spent a few hours learning Chicken Satay, Indonesian Fried Rice, Tempeh -- and our personal favorites: the from-scratch peanut sauce and the Indonesian pancake dessert. Chef Titik is great and we look forward to returning to her kitchen for another class!

Andrew
23 Jan 2022
Chef Titik was wonderful. Highly recommend taking a class with her!

Chris S.
06 Jan 2020
Chef Titik was an amazing host! Very hospitable and accommodating, an excellent teacher, and the food was delicious. I highly recommend!