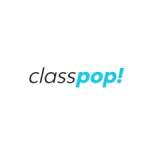 Chef Luana
Chef Luana inherited her culinary passion from her grandmother. Born and raised in Italy, she found success as an entrepreneur after establishing a beachside restaurant in her home country while mastering the time-honored art of pizza oven cuisine. She is one of Italy's precious few professional female pizza makers who utilizes wood-oven cookery. Chef Luana's classes breathe new life into old-world recipes and traditional techniques as she passes her considerable knowledge to her students.
Guest reviews for Chef Luana

Tamar
08 Aug 2022
It was such fun learning to make pizza with Luana! And it was delicious!

Chabelli
17 Mar 2022
First time with Chef Luana and YOU have to go! It's the cutest spot. The risotto is to die for. IT WAS FIRE!! The chef was very attentive and the apricot crostata was so amazing and we will definitely be back again. She made us feel welcomed and gave us an amazing experience.

Lauren
31 Dec 2021
Chef Luana is single-handedly bringing Italy to Los Angeles with her amazing, delicious Italian food and beautiful story! We had an amazing time taking her pasta class and plan to take more classes with her in the New Year!

Rocky
15 Dec 2021
Great experience, great risotto! Thank you Chef!

Brandon S.
03 Sep 2020
My girlfriend and I took Chef Luana's homemade pasta cooking class, and it was excellent! When we first got there she provided us with some Amazing appetizers before we started cooking. She makes some amazing bread too! We learned how to make two kinds of pasta and both were great! We had a lot of fun with Chef Luana, and I would highly recommend this class to anyone. That was the most authentic Italian food I've ever had outside Italy!