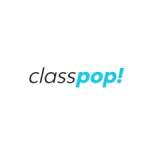 Chef Aaron
Chef Aaron was a chemical engineer before he left the industry to pursue his passion by enrolling in culinary school. He went on to graduate from Le Cordon Bleu and now teaches at a culinary school while working as a private chef with his own company. Chef Aaron offers unmatched hospitality through classes offered at his home, in sessions that showcase the fresh herbs, seasonal fruits and pastured eggs gathered from his 1000-square-foot garden and greenhouse.
Guest reviews for Chef Aaron

YATI
10 Jul 2022
very good service

Jordan
06 Apr 2022
Loved the food. Aaron was great at explaining everything, giving little tips and tidbits, and generally creating a hospitable atmosphere.

Cami
04 Apr 2022
Great class!

David
10 Feb 2022
Aaron's class was great! We look forward to taking another and trying these recipes and techniques at home.

Elvin
26 Jan 2022
Had a good time. Great teacher.

Anna
26 Jan 2022
We had such a great time learning to make pizza! We 100% recommend and will definitely be back for his other cooking classes.

Brogan
22 Aug 2021
Great experience and even better food! Would recommend his sushi class.

Allie
10 Aug 2021
Awesome experience. Gave cash tip

Alyssa
07 Aug 2021
Wonderful time! Enjoyed the tips and tricks, atmosphere, and dishes. Would definitely recommend.

Donna
06 Aug 2021
We absolutely loved our experience with Chef Aaron. He was very informative, professional and fun. My husband was so into learning how to make pasta and that makes me happy! Thank you we will be back for another learning experience.