Holiday Sale!
Holiday Sale!

UP TO $50 IN
CLASSPOP! CASH™
Receive Classpop! Cash™ with every gift card you purchase over $100.
Classpop! Cash™ is a promotional website credit redeemable only toward a future purchase and not for cash. Not refundable. Expires on February 1, 2024. The gift card you purchase never expires.
GIVE A GIFT

Recommended by
BUY A GIFT CARD
GIFT CARDS
Compete to Make the Ultimate Sushi Roll
Team Building Activity: Compete to Make the Ultimate Sushi Roll
Gather the team for a culinary competition team-building activity where you'll gain teamwork skills as you work together to learn how to roll sushi to perfection. Start by learning the best tips for making sticky sushi rice that will set you up for success in your sushi-making challenge. You'll use fine and fresh ingredients, including cucumber, avocado, seafood and more.
Chef Keith will demonstrate the process for you before you break into small groups to make the best hand-rolled sushi. Once a group is declared the winner, you'll all enjoy a sweet mochi dessert to end the class.
---
MENU

Shishito Peppers
With salt, pepper and ponzu
Sushi Rolls
Uramaki, an inside-out roll
Hosomaki, a traditional roll
Chumaki, a big roll
Nigiri and Sashimi
Seafood may include shrimp, tuna, yellowtail, salmon, freshwater eel and smelt egg
Classic Mochi
Prepared in advance by the chef
Minimum Guests

15

Maximum Guests

100

Event Duration

3 hours

This is a BYOB venue and alcoholic beverages are not available for sale. You are welcome to bring beer and wine to enjoy during class.
Classpop! Guest Reviews for other experiences with Chef Keith

Mary
01 Nov 2023
Class was very educational. We had a great time. Super fun.

Javona
15 Oct 2023
My husband and I had such an amazing time! The sushi rolls were absolutely delicious! We got SO full! We learned so much! We would definitely do it again!

Alan
09 Oct 2023
Keith was fun. Learned a bunch.

Deborah
06 Oct 2023
Chef Keith was a great instructor! I know how to make sushi rolls now. Appreciate his knowledge that he shared as well.

Jordan
04 Oct 2023
Thank you for such a fun class, Chef! My aunt and I wouldn't have enjoyed ourselves as much as we did if you weren't the MC. We'll do you justice in the kitchen at home with all that we learned. Keep teaching and hopefully your future classes are filled with guests that like wasabi 😉

Dana
11 Sep 2023
Chef Keith was knowledgeable and made the class so fun.

Kari
08 Sep 2023
Great instructions and stories from an experienced sushi chef.

Shaun
07 Sep 2023
It was a lot of fun. I learned a lot about sushi. Fish was very fresh

Wendy
12 Aug 2023
Exceeded expectations! Top notch ingredients including the freshest fish and homemade sauces. Thanks for a great class - looking forward to part 2.

Seth
06 Aug 2023
Excellent class. Was able to take lessons and replicate them at home. Highly recommend.

Latoya
02 Aug 2023
This class was absolutely amazing. His instructions. The atmosphere was awesome. His personality is one of a kind. Down to earth. The food was delicious. The entire experience is one I will never forget. Thank you Chef Keith!

Celia
14 Jul 2023
Thank you, Chef!

Nicole
12 Jun 2023
Great introductory class. Quality ingredients, professional instructions, overall great experience.

Sonny
31 May 2023
What a great experience! Chef Keith is so personable and patient. I recommend for everyone to try! Thank you Chef Keith and Shirley!1

Claudia
27 May 2023
This class was great. I had fun. I will be doing another class again.

Sharee
27 May 2023
It was a great experience! Chef Keith and his wife Shirley did an amazing job! The group from NY and Nevada loved it!


Glenn
01 May 2023
Fun class and great food.

Ali
26 Apr 2023
Super knowledgable! I can't wait to go home add make sushi!

Abigail
26 Apr 2023
Wonderful class and definitely learned a lot! I feel confident that I can make sushi rolls on my own at home now!

Loren
25 Mar 2023
Really takes the time to explain what needs to be done and why. Keith was accommodating to allergies and food issues. Thank you for a fun day.

Miranda
25 Mar 2023
Such an awesome experience ! Chef Keith was very knowledgeable and friendly. The class was excellent. The sushi was great and we definitely learned a lot. Highly recommend for anyone wanting to learn how to make sushi.

Neisha
25 Mar 2023
Fun fun! Yummy food and learning how to make sushi in a comfortable atmosphere. Great for dates!!

Sal
03 Mar 2023
Outstanding class! Very interactive!

Aurelia
02 Mar 2023
Thank you chef Keith! That was awesome night with all cool stories and fun. Oh! And yes - he is great in making 5* sushi. You will learn a lot!

Colin
02 Mar 2023
Great lesson. My girlfriend and I enjoyed the dinner and the cooking experience.

Preeya
01 Mar 2023
Good class and the instructor was very friendly

Diego
25 Feb 2023
The class was superb! We had fun, learned, ate amazing. It was amazing to come to vegas and take the class. We really had a good time and recommend people coming to Vegas or living here to take the class.

Linda
11 Feb 2023
Amazing class! Keith is a really cool guy with a ton of great tips! Class is very low key and fun!

Leslie
06 Feb 2023
This was a poorly prepped class and did not even come close to a cooking class. What should've been a team bonding experience where we learn about Mexican tacos and how to make them was us hanging out in some bar filled with smoke while a few team members prepped salsa or the protein. We did not make the tortillas and very few toppings were provided. Unfortunately, many of the team members felt discriminated against with inappropriate comments made throughout the class and although we were promised adjustments for dietary restrictions, these were poor adjustments. No one was offered cheese as a topping since we had a dietary restriction, vegetarians were singled out. And comments were made that we were a difficult group as we were 24 people and had so many different restrictions. None of the restrictions were out of the ordinary. It should've been easy to accommodate by providing regular taco toppings that people could just opt out of putting on their tacos. A few of my group had to order food from the bar b/c this class did not provide valid alternatives after promising to accommodate the dietary restrictions. Class pop also only offered 50% refund even though a proper cooking class was not delivered and no one would ever even argue that it was a passable cooking class. I was embarrassed that I chose this class for a company event and believed the many highly rated reviews. Will not be using this platform again.

Meghan
04 Feb 2023
Keith was absolutely awesome. Knowledgeable, friendly and an all-around great time. We did this as a date night and it was the perfect way to reconnect and learn something new together. We had fun with a new couple we hadn't met, but this would also be a blast to book with other friends for a group night. I will be recommending to friends as well as bringing others back for additional classes. Thank you so much, Chef Keith!

Sandy
04 Feb 2023
This was a great experience. I bought this as a Christmas gift for my sis in-law, who loves to cook. We both had a great time and love what we learned from Chef Keith!

Jason
03 Feb 2023
Lots of fun. Learned a ton.

Chelse
29 Jan 2023
Awesome class! Learned a lot! Chef Keith is great, friendly and he makes you feel comfortable with asking questions!!

Jorge
30 Nov 2022
My boyfriend and I had so much fun. Keith was patient and took his time to show us step by step how to make the perfect sushi roll. Perfect for date nights!

Lanny
17 Nov 2022
Keith was great. Loved his teaching. This is a must.

Michael
16 Nov 2022
Great class! It's was very informative and fun. Enjoy the chefs knowledge and tips for creating our own sushi. Well done.

Nicole
16 Nov 2022
Chef Keith was awesome! Great class! Very personable and patient.

Tamara
05 Nov 2022
Chef Keith, What a wonderful and fun experience. It was perfect. We loved watching and learning from you. The food was delicious. I can't believe how good it all was and the 40 lb blue fin tuna flown in from Hawaii out of this world. Thank you for helping make my birthday memorable!! Looking forward to learning more dishes from you.

Jennifer
24 Oct 2022
We all had a great time!

Margaret
13 Oct 2022
Keith was amazing! So much fun and so much food! My husband and I will be doing this again!!!

Sarah
05 Aug 2022
Excellent experience. Keith is very knowledgeable, friendly, instructive, and passionate about food! My husband and I had a really fun time and left really really full. We are planning on taking another cooking class with him in the future. Highly recommend!

Sheldon
30 Jul 2022
Chef Keith was awesome, learned a lot, and the tacos were great

Diane
18 Jul 2022
Chef Keith was awesome! My friend and I had a great time at his Sushi Cooking Class! Would definitely do it again!!!

Spencer
02 Jul 2022
Chef Keith is super knowledgeable, an awesome teacher and has a great sense of humor. We had a fantastic time learning from him and it was a wonderful experience. The sushi we made was delicious and know we know how to make our own.

Steve
02 Jul 2022
Had a great time. Chef Kieth was patient, fun, knowledgeable and personable. Clearly a great teacher. Highly recommend taking any class with Chef Kieth.

Mike
22 Jun 2022
Had a fun time

Desiree
22 Jun 2022
Great class!! This was our second time taking a class with chef Keith and he did not disappoint!

Patricia
18 Jun 2022
Street Tacos - what a fun class! I learned some new techniques, where to purchase special ingredients and met some new neighbors! I really enjoyed myself and am so glad I attended this class at Skye Canyon Community Center.

Ileana
17 Jun 2022
This was my first time taking a cooking class of any kind and it was fantastic. Chef Keith is very personable and kept the whole class engaged. His cooking style is relaxed and not overly complicated, so I left feeling like I can definitely replicate what we were taught.

allen
15 Jun 2022
Great class, Keith was very personable and a great chef. Very good food. 10/10 would recommend


Paul
21 May 2022
Chef Keith was informative and fun to listen to. I will definitely attend another of his classes

Aida
31 Mar 2022
It was fun to learn with Chef Keith, he took the time and was patient with us, or showing us every single step and giving us a chance to practice and learn and ask questions. We love ❤️ the class!!

Carol
11 Feb 2022
A little unorganized for class but the recipes were good though the printed versions were not straightforward.

Kyra
07 Feb 2022
This class was fun. It was better than expected. Chef was chill and had a great personality. We did the tailgate food menu and it was yummy! We'll definitely do another one.

Despina
05 Feb 2022
Very fun class. It was nice being able to interact with everyone and everything came out delicious:-)

Connor
14 Jan 2022
He was very friendly, informative, and helpful. He was also fun!

Anna
08 Jan 2022
While skeptical of the venue, the class was fun, personable and honestly a great atmosphere despite my reservations. We learned a lot, he was very careful with sanitation in mind for food and guests. There was plenty of food and didn't leave hungry! Even with my athletic boyfriend who can eat, just really, sooooo much!

casey
07 Jan 2022
Chef Keith was amazing ! He made us all feel very comfortable and he was great at explaining and helping with every step of the sushi process ! We had such a wonderful time :)

larry
03 Jan 2022
My wife and I were in Vegas looking for something different to do. Chief Keith was great. He walked us through the Sushi Roll process. I feel comfortable now making basic rolls. Very nice personality ,very professional. We were full when we left. We made extra rolls to go. We would repeat a do the next level class.

Megan
13 Dec 2021
The class was awesome and I learned so much. Will be doing another one.

Jeff
23 May 2021
Keith was great as he interacted with our whole family as we each made a variety of sushi. A very memorable evening for which we have now made sushi successfully at home.

Becky
15 Mar 2020
Chef Keith was personable and fun. We enjoyed this aspect of the event. However we were disappointed with the venue - a smoky tavern!! Really?! For a culinary class?? , We had purchased a Groupon advertising sushi lessons and FULL MEAL for 2. All I can say is we should have eaten before we got there. We made two rolls between the two of us. We left very hungry. Unless Groupon thinks that one California roll per person is a full meal?? There is obviously a disconnect between what Groupon advertises and the reality of this Golden Apron Class. Nothing against Chef Keith - great guy, knowledgeable and fun teacher, however the overall experience was unfortunately much less than what we expected when we purchased this deal on Groupon.

Robert
15 Mar 2020
Chef Keith was great! The location was not the most ideal and we were surprised to find out it was in such a dive bar when we arrived and felt a little mislead by the pictures we saw beforehand. However, we enjoyed the experience altogether.

Brittany
14 Mar 2020
Awesome class! Learned so much and had a blast doing so! Definitely would recommend!

Christopher
10 Mar 2020
Great experience & Chef Keith was fantastic - Thank you!

Kelly
09 Mar 2020
Chef Keith was wonderful; he was light and fun and kept all participants involved and well informed. Definitely learned a lot of new skills, even as someone who cooks daily (and my partner a former professional chef!). Thank you, Keith! I do have some hesitation on booking with Golden Apron again, however. When i initially booked this experience, my confirmation email came through for the noon event. It took me multiple inquiries to get it corrected. Then my friend booked the same experience so that we could enjoy it together; she received confirmation for the 7pm experience but then day-of received an auto-email asking if she enjoied her 12pm class! Golden Apron - Class Pop - had zero representatives working on the weekend, even though most of their business happens ON THE WEEKEND! Hopefully she's provided a refund or availability to re-book, but it was extremely disappointing. Not sure i'd book with Classpop again. *Tip provided in cash at class*

Ryan
07 Mar 2020
We had a great time!! I can't wait to try making sushi at home!

Tom
07 Mar 2020
Enjoyed the experience. Learned some new skills.

Evan
07 Mar 2020
Chef Keith is a great teacher! The class was so much fun!

Monica
07 Mar 2020
Fun class! Enjoyed the sushi we made (with a few roles to take home too!)

Jeff
29 Feb 2020
Keith's class was amazing. Gave my wife and I all we needed to make sushi at home and kept the class very fun and lighthearted.

Amy
29 Feb 2020
Had a great time and learned a lot. Chef Keith was knowledgeable and engaging.

Guadalupe
29 Feb 2020
Keith is knowledgeable and passionate about sushi making. He offered great tips and took time to show us how this art is prepared. He is a patient individual. The class size was too large for me. I would have also like to see fish incorporated into this class. Overall it's a great beginners course.

Sonia
29 Feb 2020
This is definitely a great experience! Fun, easygoing, and you get hands on experience. Chef Keith is very fun to interact with and the time flies by. Thank you for this opportunity!

Mike
29 Feb 2020
This was truly an amazing experience! Chef Keith is great. Knowledgeable, patient, and personable. A true master of his craft. We were a bachelor party and everyone enjoyed it. We all left with full stomachs and a basic understanding of how to make our own sushi rolls.

Alisha
17 Feb 2020
This was so much fun and Chef Keith was the best! So knowledgeable and patient and fun!

Katie
15 Feb 2020
Great class!

Abigail
15 Feb 2020
Went above and beyond!

Star
15 Feb 2020
One of the best experiences I've had!!! I will definitely be attending. Chef Keith is an absolute joy to have teaching this class. He made sure EVERYONE was accommodated since it was a large class & everyone had fun!!!

Lisa
03 Feb 2020
Chef Keith was very knowledgeable, entertaining, informative, and easy to follow his techniques in preparing our sushi rolls. His patience in handling a large group situation was commendable. We would love to take any future classes he offers. Lisa

Patricia
01 Feb 2020
Chef Keith was awesome. He was funny and very knowledgeable. I would love to take another of his classes.

Krystyna
15 Dec 2019
So much fun! We learned so much, from knife skills, to how to make some awesome sushi, as well as some history about sushi and other aspects of Japanese culture Chef Keith is so awesome! He has so many experiences and life stories Don't be afraid to come alone!! I did and it was great Made some yummy sushi, cannot wait to do with my family at home

Emely
14 Dec 2019
Phenomenal class, well set up and put together. The tips and advice he offers only makes the class that much more immersive. Chef Keith is spectacular at what he does and is such a sweet heart. The sushi we made was delicious and the process was simple thanks to Chef Keith's instructions. Definitely would recommend this and any other classes he offers!

Evelyn
14 Dec 2019
Chef Keith was very professional and knowledgeable in his art of sushi making. Everyone was very impressed and enjoyed his 2 hour class. I recommend this class to every sushi fan!!

Monica
27 Nov 2019
Sushi Workshop was fun. The techniques he showed us were most helpful. I can't wait to show off my new sushi-making skills to impress my family and friends!

Osmer
25 Nov 2019
Great experience, over our expectations. We learned from the basics how to prepare the rice and set up the cooking area to prepare sushi, and of course how to make some rolls, they were delicious. The venue was good as well. Keith was really supportive and he is a great sushi chef. We will recommend this class to everybody and we would like to try Keith's Cajun and Greek food classes as well.

Alicia
19 Oct 2019
Lots of fun. Highly recommend. Chef Keith was very friendly & knowledgeable.

Ron
19 Oct 2019
Chef Keith did a great job. He spent time with each participant and showed them all the top tips necessary to make the perfect sushi roll. It was a smaller class, but everyone in attendance had a wonderful time.
Outside Reviews for Chef Keith

Sean
04 Nov 2019
Chef Keith was easy to talk with and clearly knew his stuff — the food was utterly delectable. Would recommend!

Vernetta
04 Nov 2019
I really appreciated that Chef Keith took the time to answer all of our questions in full. He's clearly very talented and a wealth of knowledge. We booked him for a New Orleans-inspired cooking class, and I felt like I was back home. The gumbo was authentic, the bread pudding was perfectly moist and the spices were perfectly balanced. You'll leave his classes with new recipes, as well as a number of great stories from his travels. An A+ experience overall!

Sean L.
06 Oct 2019
A great well paced class. Chef Keith was knowledgeable and a great instructor. The food was delicious.
Event location: Las Vegas
Chef travels to your location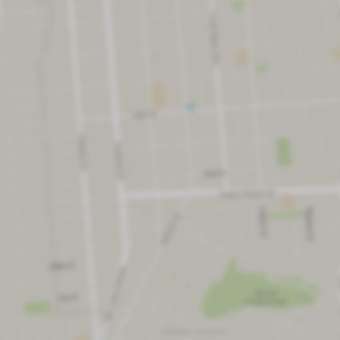 Meet your chef
---
Chef Keith holds an impressive background as both an entrepreneur and cooking extraordinaire. Drawing upon his years of culinary expertise, he kickstarted an elevated grab-and-go eatery in Las Vegas, which quickly gained popularity for offering upscale, healthy options to a normally indulgent food scene. His culinary business savviness then reached the tropics, where he brought to life a stunning sushi food truck in Maui. Now, Chef Keith shares his hard-earned wisdom and diverse culinary skills to aspiring chefs of all levels in cooking classes that teach the participants a wide range of new skills while inspiring their taste buds.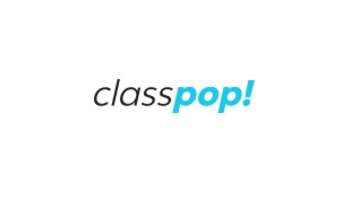 AS SEEN IN




YOU'RE IN!
Thank you for signing up for our mailing list.
© ClasspopTM Phone: 800-385-0675
US HEADQUARTERS:
1390 Market St, Suite 200
San Francisco, CA 91402