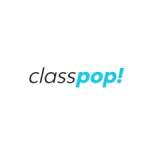 Chef Keith
Chef Keith holds an impressive background as both an entrepreneur and cooking extraordinaire. Drawing upon his years of culinary expertise, he kickstarted an elevated grab-and-go eatery in Las Vegas, which quickly gained popularity for offering upscale, healthy options to a normally indulgent food scene. His culinary business savviness then reached the tropics, where he brought to life a stunning sushi food truck in Maui. Now, Chef Keith shares his hard-earned wisdom and diverse culinary skills to aspiring chefs of all levels in cooking classes that teach the participants a wide range of new skills while inspiring their taste buds.
Guest reviews for Chef Keith

Jorge
30 Nov 2022
My boyfriend and I had so much fun. Keith was patient and took his time to show us step by step how to make the perfect sushi roll. Perfect for date nights!

Lanny
17 Nov 2022
Keith was great. Loved his teaching. This is a must.

Michael
16 Nov 2022
Great class! It's was very informative and fun. Enjoy the chefs knowledge and tips for creating our own sushi. Well done.

Nicole
16 Nov 2022
Chef Keith was awesome! Great class! Very personable and patient.

Tamara
05 Nov 2022
Chef Keith, What a wonderful and fun experience. It was perfect. We loved watching and learning from you. The food was delicious. I can't believe how good it all was and the 40 lb blue fin tuna flown in from Hawaii out of this world. Thank you for helping make my birthday memorable!! Looking forward to learning more dishes from you.

Jennifer
24 Oct 2022
We all had a great time!

Margaret
13 Oct 2022
Keith was amazing! So much fun and so much food! My husband and I will be doing this again!!!

Sarah
05 Aug 2022
Excellent experience. Keith is very knowledgeable, friendly, instructive, and passionate about food! My husband and I had a really fun time and left really really full. We are planning on taking another cooking class with him in the future. Highly recommend!

Sheldon
30 Jul 2022
Chef Keith was awesome, learned a lot, and the tacos were great

Diane
18 Jul 2022
Chef Keith was awesome! My friend and I had a great time at his Sushi Cooking Class! Would definitely do it again!!!