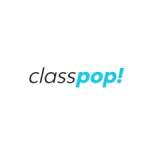 Chef Keith
Chef Keith holds an impressive background as both an entrepreneur and cooking extraordinaire. Drawing upon his years of culinary expertise, he kickstarted an elevated grab-and-go eatery in Las Vegas, which quickly gained popularity for offering upscale, healthy options to a normally indulgent food scene. His culinary business savviness then reached the tropics, where he brought to life a stunning sushi food truck in Maui. Now, Chef Keith shares his hard-earned wisdom and diverse culinary skills to aspiring chefs of all levels in cooking classes that teach the participants a wide range of new skills while inspiring their taste buds.
Guest reviews for Chef Keith

Sarah
05 Aug 2022
Excellent experience. Keith is very knowledgeable, friendly, instructive, and passionate about food! My husband and I had a really fun time and left really really full. We are planning on taking another cooking class with him in the future. Highly recommend!

Sheldon
30 Jul 2022
Chef Keith was awesome, learned a lot, and the tacos were great

Diane
18 Jul 2022
Chef Keith was awesome! My friend and I had a great time at his Sushi Cooking Class! Would definitely do it again!!!

Spencer
02 Jul 2022
Chef Keith is super knowledgeable, an awesome teacher and has a great sense of humor. We had a fantastic time learning from him and it was a wonderful experience. The sushi we made was delicious and know we know how to make our own.

Steve
02 Jul 2022
Had a great time. Chef Kieth was patient, fun, knowledgeable and personable. Clearly a great teacher. Highly recommend taking any class with Chef Kieth.

Mike
22 Jun 2022
Had a fun time

Desiree
22 Jun 2022
Great class!! This was our second time taking a class with chef Keith and he did not disappoint!

Patricia
18 Jun 2022
Street Tacos - what a fun class! I learned some new techniques, where to purchase special ingredients and met some new neighbors! I really enjoyed myself and am so glad I attended this class at Skye Canyon Community Center.

Ileana
17 Jun 2022
This was my first time taking a cooking class of any kind and it was fantastic. Chef Keith is very personable and kept the whole class engaged. His cooking style is relaxed and not overly complicated, so I left feeling like I can definitely replicate what we were taught.

allen
15 Jun 2022
Great class, Keith was very personable and a great chef. Very good food. 10/10 would recommend