27 Most Fun Team Building Activities in Minneapolis for 2022
Published on Aug 15th 2022
| 0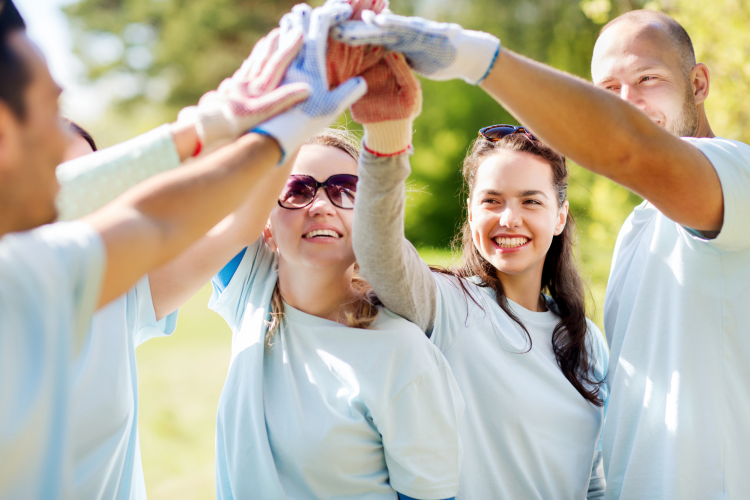 There are some awesome team building activities in Minneapolis no matter what your group is looking for. These gatherings are an invaluable way to bring your group closer and boost collaboration. Plus, they create fun memories and allow your team to recharge with out-of-the-office activities.
So, what types of activities should you look to plan for your team? And why are they so important? According to Business News Daily, team building plays a vital role in boosting morale, improving employee retention and strengthening culture in the workplace.
Additionally, it can show your employees that you appreciate them as people and care about their relationships. So, select one of the best team building activities in Minneapolis for your team and start reaping the benefits!
Jump to Section
Culinary Team Building Activities in Minneapolis
Gathering over food is a popular bonding activity for good reason. Culinary experiences bring people together and allow groups to have new shared experiences.
Plus, you get to enjoy some delicious flavors in the process. These culinary team building activities in Minneapolis allow you to check out the city's emerging foodie scene like never before.
1. Cooking Classes in Minneapolis
There are tons of team building activities in Minneapolis and the surrounding areas that allow you to prepare and enjoy a meal as a team. Cooking together encourages teamwork and creates a shared common goal.
You'll feel a delicious sense of collective accomplishment when your meal comes together. Plus, with class options featuring flavorful Thai dishes to brunch favorites, you're sure to find a crowd-pleaser for your team. Explore other menu options with more cooking classes in Minneapolis.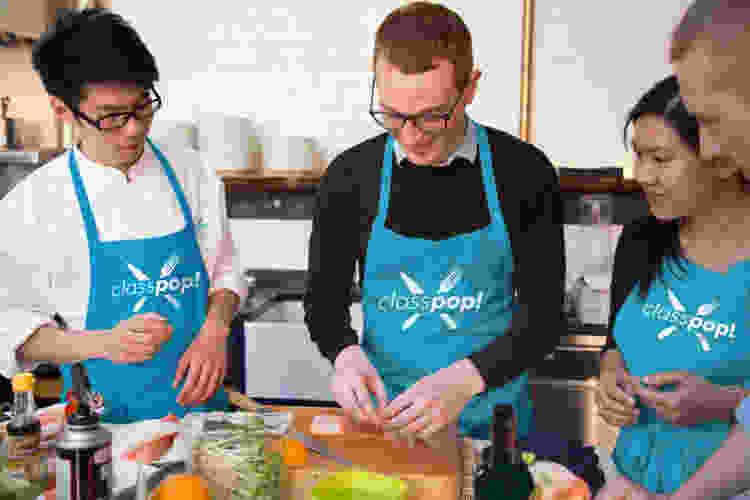 2. Cooking Classes for Remote Teams
While a cooking class can be a great team building activity in Minneapolis, it can make it tough for remote teams or physically distant employees to get involved. Instead, look into online cooking classes for the same awesome experience.
Team members can gather from nearly anywhere on video chat and work with an online instructor in real-time. Chat and mingle virtually as you learn to create expertly rolled sushi or iconic Italian dishes right in your very own kitchens.
3. Minneapolis-Area Food Tours
From chic steakhouses to the diverse eateries that line the city's famous "Eat Street" area, Minneapolis is home to some amazing food experiences. Enlist a local expert to help you experience them like never before.
A food tour can be an awesome way to explore all of the flavors that The Twin Cities has to offer while getting to know your team better.
4. Dinner Theater Outing
Head out to a meal at the theater for a unique group experience. Take in a comedy show or a dramatic musical. Or, look for a murder mystery option that's fun and interactive. Work together with your team to figure out "who dunnit" in between courses of a yummy meal.
5. Riverboat Dinner Cruises
What better way to enjoy a meal than with your team on the city's waterways? A riverboat dinner cruise is the perfect relaxing team building activity in Minneapolis. It allows you to take in the sights while enjoying delicious cuisine.
Plus, you'll be able to select from a variety of dinner options to fit varying tastes and can even plan your cruise during sunset for some spectacular scenery.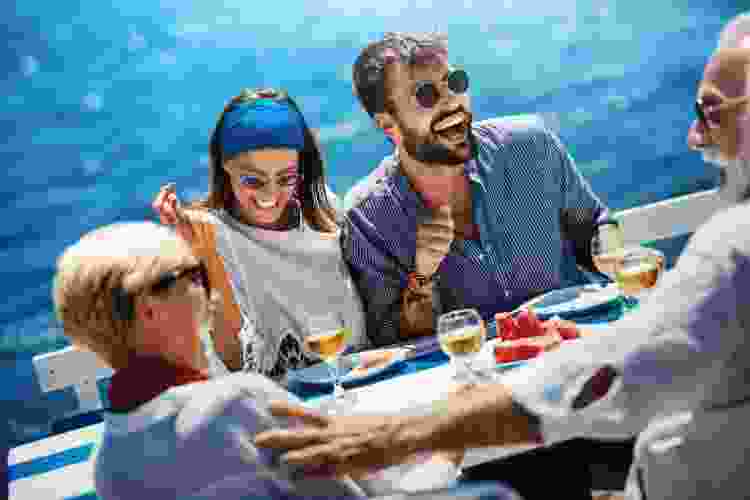 Creative Team Building Activities in Minneapolis
Finding some fun creative outlets can provide some of the best team building activities in Minneapolis. These ideas make for fun gatherings that let your group members use their imaginations.
6. Sculpting and Pottery Classes
Sculpting your own masterpiece out of clay can get your creative juices flowing. You'll enjoy spending time with your team as you learn about this interesting art form. Check out the many pottery classes in Minneapolis to create your own three-dimensional masterpieces.
7. Get Moving in a Dance Class
A dance class is a great way for your group to let loose, have some fun, and get a decent workout in. Plus, there's a wide variety of dance classes and online dance classes to get your team moving their feet. From swing to salsa, these activities are some of the best team building activities in Minneapolis for all kinds of groups.
8. Paint Your Own Art
Create your own one-of-a-kind piece of art with a painting class. First, take note of your group's interests and logistics. Then, choose between in-person painting classes or paint and sip options as well as online painting classes.
These courses are designed for all skill levels and your instructor will teach you the proper painting techniques to make beautiful art.
9. Gather Your Group for a Drawing Class
Get together with your group and learn to draw from an expert instructor. With drawing classes and online drawing classes, your group can learn about sketching techniques, shading and perspective. Then, take your new skills and challenge each other to a drawing contest or competitive game of Pictionary.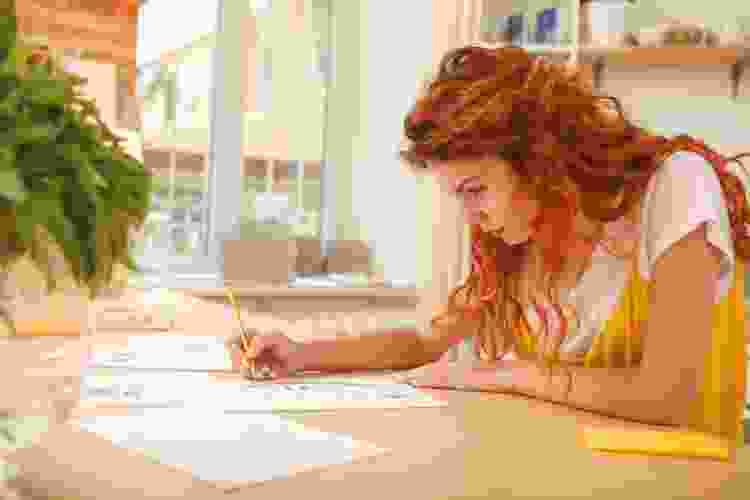 10. Sharpen Your Literary Skills
Learn more about each other and enhance your love for the literary arts with a writing workshop or book club. These educational team building activities in Minneapolis are some of the best ways to get to know your coworkers and a deeper and more meaningful level.
Unique Team Building Activities in Minneapolis
Think outside the box with some of the most unique team building activities in Minneapolis. These fun outings are engaging and will create lasting memories within your group.
11. Go Behind the Lens
Photography classes and online photography classes are unique activities in Minneapolis that give your group the chance to learn skills from a professional instructor.
Plus, with in-person and virtual options, both traditional and remote teams can get in on the fun. Have fun together as you learn to snap vivid still lifes or capture the emotions of your subjects.
12. Put on Your Best Performance
With both in-person acting classes and online acting classes, nearly any team can bond over the performing arts. These team building activities are an awesome way for groups to work together and play their parts to tell a story. Whether you choose fast-paced improv or riveting drama, you'll bond as you create scenes together.
13. Learn to Sew
If you want to learn a valuable life skill while spending quality time with your team, check out a sewing class. You'll learn the basics of using a sewing machine, how to perform simple switches and maybe even special skills like making button holes. Plus, you can make your own project to show off your new skills.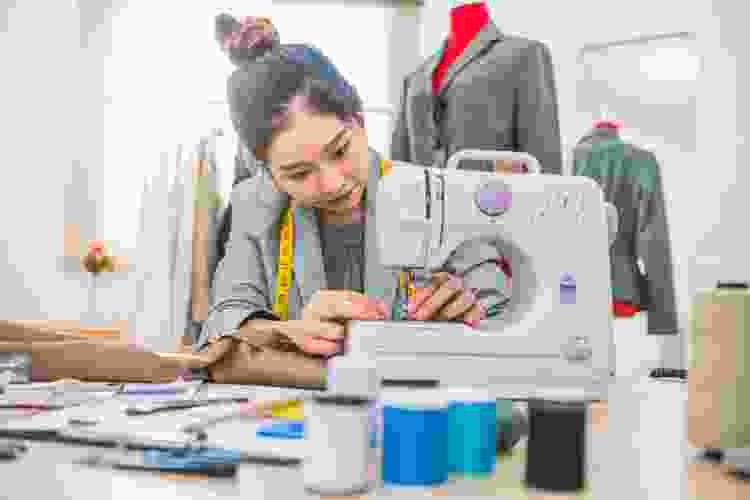 14. Woodworking
Working with wood can be therapeutic. Why not bond with your team over the sense of accomplishment that building brings? Check out a woodworking class to saw, sand and spend time as a group. This is one of the most well-rounded team building activities in Minneapolis that everyone in your group is likely to love.
15. Glass Blowing Classes
If you are looking to experience a truly impressive art medium, check out glass blowing classes. Led by artists, you'll learn about the glass blowing process and how the basic techniques work. Then, you'll get to try your hand at producing your own stunning piece.
Virtual Team Building Activities in Minneapolis
Creating team building opportunities can be tough with remote co-workers. With virtual team building activities in Minneapolis and all over the country, your group can gather online and bond in real-time.
16. Virtual Flower Arranging
Meet via video chat with a floral expert that will guide your team in producing stunning arrangements. With a virtual flower arranging class, your team will enjoy creativity and conversation as you make your own wreaths or fill adorable terrariums.
17. Game Night Fun Virtually
What's more fun than game night team building activity in Minneapolis? Take the party online and use virtual game nights to bond your crew. Play a few exciting Bingo rounds or participate in some classic TV game shows. Plus, everyone on your team's a winner when they're having an awesome time.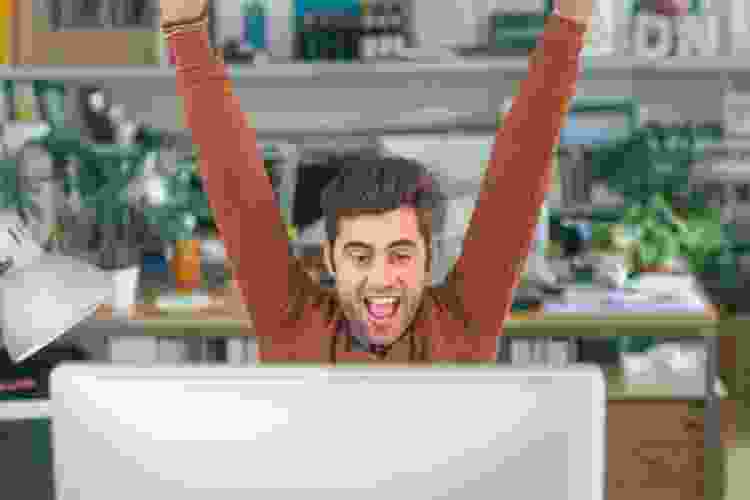 18. Test Your Group's Knowledge
Gather your knowledge base or challenge each other in fun online trivia games. Test your know-how on a whole gamut of subjects like pop culture and history. You'll learn a ton about your remote teammates and will likely discover some common interests too!
19. Seek and Find with a Scavenger Hunt
Virtual scavenger hunts allow you to explore an online world and check items off your list. Work together with coworkers or see who's the savviest with an individual challenge. Bond over your success as you mark the last item off your checklist.
20. Escape a Tough Challenge Together
Escape rooms are becoming increasingly popular and more and more groups use them for team building. Your remote team can get in on the fun by exploring virtual escape rooms. Work together over video chat to solve clues and race against the clock to escape the challenge.
Corporate Team Building Activities in Minneapolis
Corporate team building activities in Minneapolis are some of the most customizable options for your group. You'll often work with an expert planner that will help you design and facilitate an event that's perfect for your team's needs.
21. Learn to Bartend Like a Pro
From fun party tricks to hosting your own events, bartending skills are great to have. A mixology class is a fun group activity for adults in Minneapolis where you can learn to mix cocktails like a pro. Plus, with online mixology classes, even remote-based teams can get in on the drink-making action.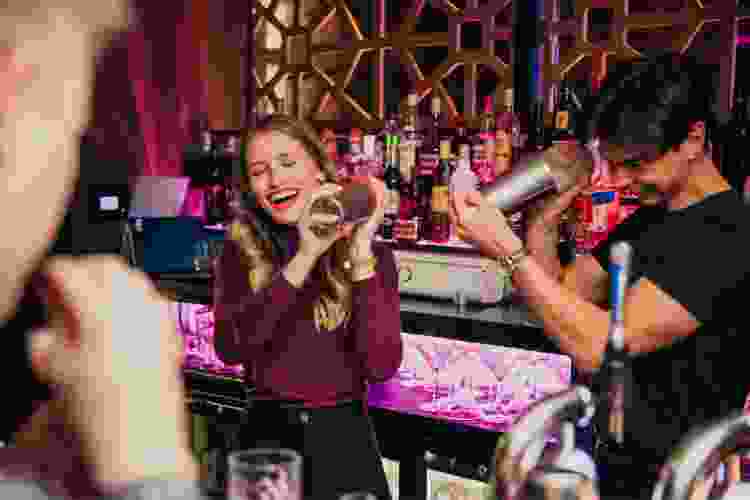 22. Online Wine Parties
Say "cheers" to your team over your favorite class of wine. Virtual wine tastings allow your group to meet together with a wine expert in real-time. Interact with your team and bond while you learn more about wine and discover new favorite varieties.
23. Explore the Great Indoors
There are tons of indoor climbing gyms and obstacle courses scattered about the city. This makes an indoor team building activity in Minneapolis an ideal option where you don't have to worry about the weather. Cheer on teammates to scale the climbing wall or tackle that challenging ropes course.
Outdoor Team Building Activities in Minneapolis
Get outdoors for some fun in the mild Minneapolis weather. These fun ideas allow you to explore the city's terrain and take advantage of seasonal changes.
24. Go for Par
Golf is a go-to way to get together for many teams to bond and it's a great team building activity in Minneapolis. Break into teams and play scrambles for a cooperative game.
Or, if you are looking for a more casual option, head to the local Top Golf. There are plenty of fun options for groups at the high-tech driving range.
25. Fun Team-Building Thrills
Plan a day at one of the many amusement parks in the area for thrilling fun. Valleyfair and Nickelodeon Universe are both highly rated and ready to be enjoyed by all. Plus, they have tons of rides for various ages, making them one of the best family-friendly team building activities in Minneapolis.
26. Take a Tour of the City
Get to know the city with a group tour of downtown. An expert guide will teach you about notable landmarks and the history of the metropolis. Look for options like walking, biking, and riding Segways that are ideal for your group's needs.
27. Hit the Slopes
There are tons of fun places to ski or snowboard in the Minneapolis area to take advantage of the winter weather. Look for facilities that can accommodate groups and have options for every skill level. Your group will enjoy the adrenaline and bonding over a great time on the slopes.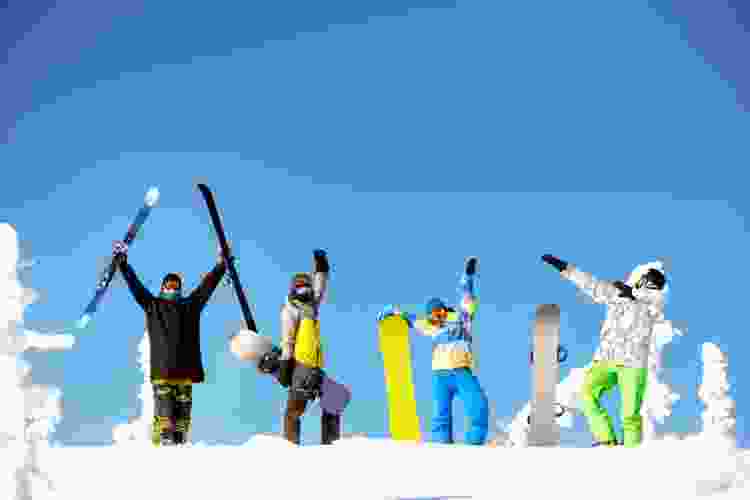 Your team will love exploring all of the large group activities that The Twin Cities has to offer. You'll create lasting memories and bonds that will translate into improved workplace morale.
Plus, with all of the options for team building activities in Minneapolis, your group can try new things and get to better know the city together.
For even more fun team building ideas, check out other experiences happening on Classpop!