A Beginner's Guide to Bachata Dancing
Last Updated on Jun 14th 2023
| 0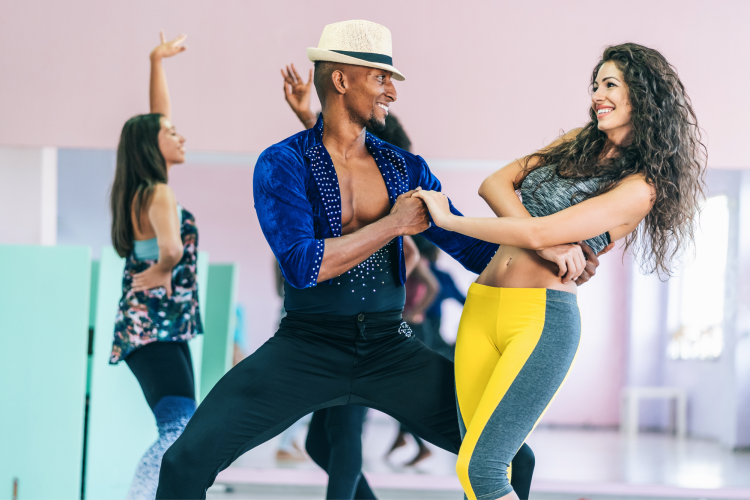 Have you ever wanted to know how to dance bachata? Would you like to be able to dance the bachata effortlessly? Learning how to dance bachata is a great place to start for those who'd like to improve their dancing skills, or for those who simply want to get some fun exercise.
The romantic and sensual bachata is danced to a four-count beat, and includes some simple footsteps and hip movements. If you want to know how to dance bachata, you should know that bachata is categorized as an intimate dance style usually performed with a partner. So, whether you and your dance partner are beginners or a seasoned dancers, learning to how to dance bachata is a fun gateway to exercise and connection.
Jump to Section
Learn How to Bachata From Experts
If you're looking to spice up your life, learn something new or simply get some good exercise, taking dancing classes near you is a wonderful, uplifting way to do just that. Attending dance classes in NYC to learn how to dance bachata can be a fun and inexpensive activity to do with friends or a great way to treat yourself. There are also invigorating dance classes in Las Vegas that can provide you with in-depth instruction to help you master bachata steps.
Is Bachata Easy to Learn?
Bachata is a great dance for beginners to learn. When learning how to dance bachata, beginners will enjoy the learning simple steps and experts will have the chance to add their own personal flair to the moves. Sometimes, if you are starting out as a beginner, attending a dance class with other people can feel intimidating. There are always online dance classes that offer the same services, but you can learn your steps from the comfort of your own home, making this fun dance even easier to learn. Participating in interactive online dance classes to learn how to dance bachata is just as effective as taking in-person classes. This way, you can learn without worrying about traveling or being too close to other people. Win-win!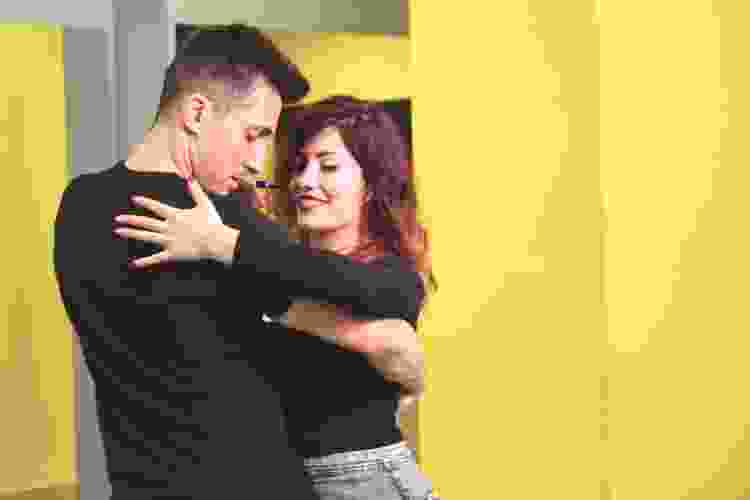 What is Bachata?
So what exactly is bachata dance and where is bachata from? The bachata dance originated in the Dominican Republic. Combining influences from Latin America, including Cuba, Costa Rica and Mexico, this dance is similar to the likes of the tango and bolero dances. This, like many other dance forms and styles, was created as a way to express human emotions.
What Makes Bachata Unique?
During the time period in which this dance originated, there was much political unrest and oppression as the area was ruled by a dictator, and dancing was a way for people to let loose and to allow their hardships to escape with the movement of their bodies.
Why was Bachata Prohibited in the Past?
According to leading dance professionals at DanceUs, the bachata dance, in its early days, was considered to be derogatory, and was looked down upon by the Dominican elite classes. However, if we've learned anything in history, it's that people will find ways to express themselves and have fun regardless of the connotations that oppressors put on them. The dance, as such, has prevailed and expanded throughout the world, and generations have taught and learned how to dance bachata.
Bachata Instruments
Thus far, we have only referred to the bachata as a dance. However, it is important to note that bachata is also a form of music. Of course, the two go hand-in-hand, as the bachata dance was derived from bachata music. Think about other dance forms like the waltz, tap dancing, line dancing and tango. They are all respectively performed to a certain type of music. The bachata music genre is characterized by a sensual beat that isn't fast-paced, but isn't as slow as the kind of music used for dances like the waltz. The music itself is typically created with acoustic guitar and percussion instruments for a smooth romantic feel, as is typical of many forms of Latin American dancing music.
Basic Steps of Bachata Dance
Learning how to dance bachata is quite simple. It's a great stepping stone for those who are looking to improve their coordination or rhythm. To learn how to dance bachata, practice the steps below. Tip: try using a mirror or recording yourself to see how you can improve!
How to Dance Bachata Without a Partner
Can you learn bachata alone? Yes! While bachata is usually danced with a partner, it can also be done solo. This dance consists of a simple three-step move to a beat. It is recommended to keep the knees slightly bent, and to remain loose throughout. The traditional move is a step that goes: side, side, side, and then the slight pop of the hip to the side follows. After, you'd do the same move in the opposite direction. The idea is to keep moving and have your hips swaying with each step.
How to Dance Bachata With a Partner
The bachata dance is known for being sensual, intimate and romantic. As such, when it comes to how to dance bachata, it is most common to dance with a partner. When dancing with a partner, you will stand close together while doing the bachata steps. You can choose to stand with some space in between you and only your hands touching each other (open style) or closer together with your bodies touching (closed style). When learning how to dance bachata with a new partner, it can take some practice to learn how to step to the same beat, so be patient!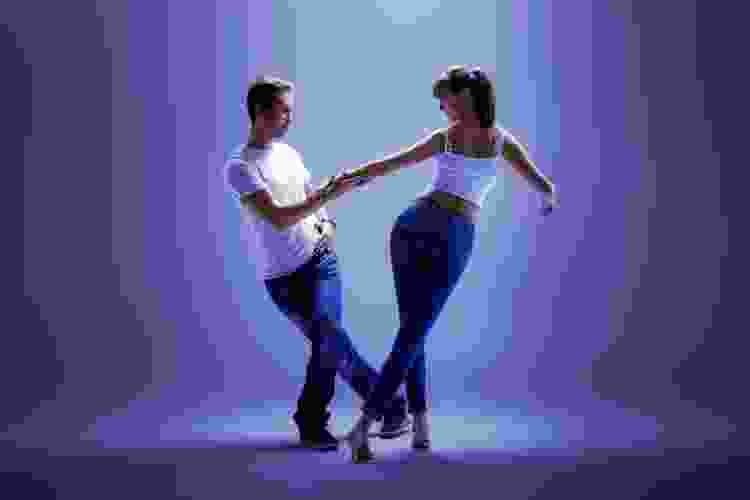 Bachata Turns
Over time, the bachata dance has been improved upon and influenced by other movements and cultures. The salsa dance has had a major influence on the evolution of bachata, as it is now common to include a turn that is similar to the one used in salsa dancing. A turn is typically incorporated on the fourth beat, wherein one partner will raise their arm while the other partner will do a complete turn or spin and then go back to their partner and continuing the steps.
Personal Flair
Since the groundwork for how to dance bachata is fairly basic, it is easy to learn how to dance bachata. Once it is learned, it is common to spice up the moves a bit. You can incorporate a slide, wherein on the fourth beat, one partner does a side slide instead of doing side steps alongside their partner. Or, you can incorporate more complex footwork, like stepping front-to-back instead of side-to-side. It is also common for couples to add twisting into their normal movements, putting an exaggeration on the slight hip movements of the bachata steps.
Now you know the basics of how to dance bachata! Did you know that the act of dancing contains numerous health benefits for humans? The act of moving your body to music releases endorphins that make us feel happy, which contributes to our overall health. Moreover, it's just plain fun! Wait no longer. If you've been thinking about learning how to dance bachata or to start dancing in general, try out a dance class or the moves listed above.
For even more creative ideas and inspiration, check out other experiences happening on Classpop!