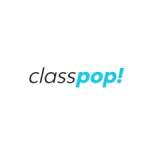 Instructor Zoe
Instructor Zoe and her awesome team believe that creating art should be easy to access for all. Their pottery studio is a wonderful community of creative, encouraging minds who share a passion for connecting with others through art. Discover how to express yourself and find an incredible group of uplifting individuals when you take a class with Instructor Zoe and her team!
Guest reviews for Instructor Zoe

Micah S.
10 Oct 2022
Zoe hosts so many amazing events n classes. I love the atmosphere there!

Rachael B.
10 Oct 2022
Chill cutest environment w the perfect amount of resources & a strong sense of community.

Audrey
10 Oct 2022
I have done two wheel throwing classes here and both times have been incredible. There are so many reasons that taking a class here is special. One part is that the physical space is cozy, inviting, and creative. One part is how the class is run (both the instruction throughout class and the progression of the skills throughout the course). One part is the people you get to spend time with.

Diego
10 May 2022
Took the beginner throwing class for a month and that treated me better than therapy! Everyone here has an amazing energy and do what they love so you feel cared from start to end! Definitely coming back for more classes!

Rachael
15 Apr 2022
The most beautiful community studio with tons of natural light and space to create. such a nice vibe with really helpful, knowledgeable folks around. diverse classes, events, and membership options make it a space for truly everyone!

Delia
02 Dec 2021
Love the classes here! The teachers are great and the space is so welcoming.