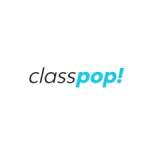 Instructor Megan
Join Instructor Megan and her artful team for some truly rewarding creative workshops! Instructor Megan and her team are passionate about awakening the inner creative spirit of all guests while providing an uplifting environment for friends, family and colleagues to spend quality time together. With a vast amount of projects, designs and customizations to choose from, Instructor Megan's workshops are fit for anyone regardless of their artistic skill.
Guest reviews for Instructor Megan

Frances
01 Aug 2022
The owner, Megan, is super patient and helpful. She greeted our group with a big ol' Texas smile when we walked in. All of our choices had been laid out neatly and ready for us to start working away. The instructions were easy to follow. All of the tools were provided and easily available. She went around the room checking on each and every person. She was proficient and extremely helpful when it came down to choosing colors and such. I had so much fun creating my piece that I scheduled a second workshop soon after. I loved that piece even more! Great place for a family gathering, birthday party, team building. or just a date night! I definitely recommend The Rustic Brush to anyone, even those who don't have an artistic side. 5 stars! Thank you, Megan!