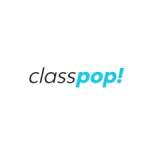 Instructor Michelle | Washington D.C.
As a talented dance teacher, Instructor Michelle is known for her welcoming spirit and for creating a fun, judgement-free atmosphere. Her classes are designed for anyone and everyone who wants to learn to dance, and Instructor Michelle makes it her goal to make fitness through dance both empowering and inclusive. Express yourself and get your body moving with these energizing classes!
Guest reviews for Instructor Michelle | Washington D.C.

Victoria B.
14 Jul 2021
I love 305 and take pride in being the one who takes all my friends here and gets them hooked as well. Never in my life have I smiled during a workout or been surprised when it was over until now. They have great promos, fun advertising, an awesome mission, and a workout that is both intense and fun. Try it out!

Trish S.
29 Oct 2020
In my 28 years I've never been a class person until I was introduced to 305 Fitness after moving to DC a few months ago. This class never ceases to entertain and I feel like I'm genuinely smiling throughout my workout. The classes are both challenging yet so fun at the same time, and I've yet to come across an instructor who wasn't amazing. I would highly recommend 305 to anyone looking to change up their workouts as I am totally addicted!