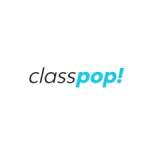 Instructor Rachel
Instructor Rachel and the team welcome young dancers to learn the beautiful art of dance in a magical space. In a unique and lively experience, children from the ages of 16 months to as old as 16 years will learn traditional dance techniques while having a blast. With fun music, exciting props and more, these dance classes promise a great time for every young dancer!
Guest reviews for Instructor Rachel

Patricia
18 Aug 2021
This school really takes the time with helping each child be comfortable

Michael
14 Jul 2021
My daughter twirls around the house all day long with some added gymnastics things, and I was so happy to find some place that offered both and affordable.