Cooking Class: Mastering the Perfect Pizza Dough
Elevate your weekly pizza nights by learning how to make pizza from scratch in this hands-on cooking class. Chef Andre will teach you how to transform flour, salt and water to make a fresh pizza dough from scratch.

You'll learn top techniques for how to knead and toss the dough into a pizza crust. Then top your pizza with savory tomato sauce, aromatic herbs and your favorite toppings before baking it until golden brown. Then enjoy your freshly-made, hand-crafted pizza.
---
MENU
From-Scratch Pizza Dough
With flour, salt and water
Assorted Toppings and Sauces
With tomato sauce, oregano and high-moisture cheese
---
Cooking classes on Classpop! are designed to be fun, social events. Feel free to / You are welcome to purchase wine or beer at the venue to enjoy during the class.
Minimum Guests

4

Maximum Guests

25

Event Duration

2 hours

Activity Level

Restrictions

Must be 21 years of age or older to attend.

Labels

Couples, Pizza Making, Beginner, Date Night, Fun
Classpop! Guest Reviews for other experiences with Chef Andre

Cassidy
30 Nov 2023
Andre was an absolute delight!! High energy, extremely personable, delicious meal. Would absolutely do this again.

Erin
05 Nov 2023
This class was a complete waste of money and time. Please do not take this class with chef André. He seemed nice but this class felt like a scam. You are better off spending your money eating good food at an actual restaurant. We were expecting a drink and to be learning how to make tacos. Instead someone was able to cut a few onions and we all mixed the maize with gloves but the meal was mainly prepared by the chef and it took waaaaaay too long (longer than the allotted two hrs) and we sat there waiting hungry. The tortillas we ate were from the supermarket. I thought we were in a taco making class. Awful and wish I could get money money back since we were all disappointed. There were not individual prep stations for people. I came for shrimp tacos and the chef didn't bring any even though it was on the advertised menu. People were also double dipping in the food as the chef didn't have proper serving spoons. Just disgusting!

E.V.
02 Nov 2023
I appreciated chef Andre's enthusiasm to teach us how to make tacos. However, the whole experience was misleading. The ad said there would be a drink, it had pictures of fish and said there would be shrimp tacos, and we would make our tacos from maize. We had to buy our drinks at the bar, Chef André said someone was allergic to shrimp who never showed up or had a chair set out for them at the table. Therefore he didn't have any shrimp, which was listed in the as. This made me wonder if Chef Andre really had a customer with a shrimp allergy. We were pescatarian so we just had cheese on our tacos. The chef had us mix the maize with soda water and one person was able to cut an onion. That was the extent of the hands cooking experience. In fact, he only made exactly two maize tacos and then had us eat regular store bought flour tortillas. We did not get to eat food until about 9:05 pm when the class was supposed to go from 7-9 pm. We were very hungry during the class and there were no snacks. We could have had a much better meal and left feeling full if we went to an actual restaurant. To top it off, multiple people were double dipping their utensils in the food. It was not sanitary. The chef did not have serving spoons properly distributed. When we spoke to Conner the bartender he said this was the second time they were doing cooking classes; the first time was two weeks ago for a pizza making class. Therefore we assume that this was the first time they did a taco making class and did not have an idea of how to execute it properly and efficiently. It was very disappointing and we left hungry as the flour tortillas were finished quickly by the group. Others expressed their disappointment by the bar. Had they known, they also would have just gone to the restaurant. Don't waste your money on this chef Andres heart might have been in the right place but it was not even worth $30 let alone $55.
$99 $ 55 Per person
all-inclusive: 2-hour class, meal and taxes.
---
Event location: 33 Union St #22, Boston, MA, 02108
Venue Type: Bar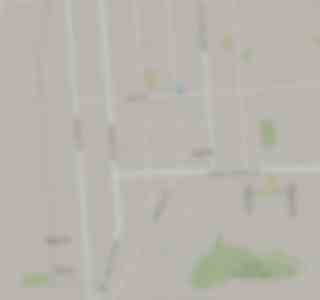 Location is based on class date. Please select the date you plan to attend to see the correct location.
Meet your chef
---
Chef Andre's passion for cooking is evident throughout his career and experience as an executive chef and in chef management. His enthusiasm ignites curiosity in anyone who may have an interest in learning how to cook but isn't sure where or how to start. Join a cooking class with Chef Andre to learn, practice and master top-notch cooking techniques.
Other Cooking Class Experiences you may like