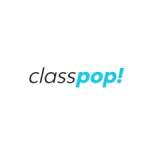 Chef Jennifer
Having earned a degree from the Culinary Institute of America nearly 20 years ago, Chef Jennifer has built an impressive career in the culinary industry. She has worked as a food service director handling large catered events, as a kitchen manager, and as a culinary educator. With a decade of college-level teaching experience, Chef Jennifer is also passionate about acting as a mentor and morale booster for her students. Watch Chef Jennifer's technical cooking skills and passion for teaching come together for cooking classes with unrivaled value!
Guest reviews for Chef Jennifer

Zariyah
18 Jan 2023
Chef Jennifer was extremely kind and patient. Such a warm and welcoming experience. The instructions were very detailed and not overwhelming

Bina
15 Jan 2023
Jennifer was fantastic and fun! We had a blast!

Forouzan
11 Dec 2022
Great time with the chef and the group making a delicious pasta dish. She was very nice and knowledgeable. Will definitely attend again

Amanda
10 Dec 2022
She was such a great instructor! Our group was full of first timers and she was very hands-on and helpful with all questions we asked. Loved hee class so much!

Amelia W
16 Nov 2022
We had a great time and Chef Jennifer was great. She was patient, funny, and very knowledgeable. She clearly enjoys what she does and wants everyone to join in on the fun.

Victoria R
16 Nov 2022
We had so much fun together as a family! It was a great way to make memories. Chef Jennifer has everything organized and it was so easy to follow her. The pasta was delicious. Highly recommend. Great experience!