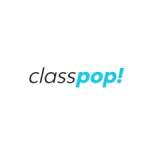 Chef Dan
With over 30 years of experience in the culinary industry, Chef Dan's life motto is simply "Cook every day." Throughout his career, Chef Dan has made a name for himself as a talented executive chef in numerous kitchens, and he has trained under many highly acclaimed restaurant chefs. With specialties in creating innovative menus and expertly curating wine and beer pairings, he brings notable experience and boundless enthusiasm to his work.
Guest reviews for Chef Dan

Mark
20 Sep 2022
What a fun night. It was very educational and Dan was very entertaining.

Tom S
20 Jul 2022
One of DC's gems. I simply enjoyed the food! It was really delicious taste with great quality! Everything had unique taste!