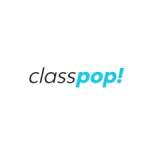 Chef Mel
Chef Mel has always had a passion for desserts. Splitting her time between Paris, Miami and New York as a child, she went on to attend culinary school in NYC and work for renowned bakeries in Paris. She owned and operated her own bakery in Paris for five years before moving back to NYC, where she started her own baking kit company. Helping everyone become a better baker is Chef Mel's mission in life.
Guest reviews for Chef Mel

Bridget B.
14 Jun 2022
We loved our class with Chef Mel! We learned a lot and had so much fun. She made it super easy to create picture perfect desserts. I highly recommend taking her classes!