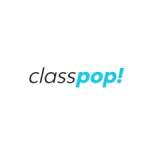 Chef Nabeelah
Chef Nabeelah is a Manhattan-based South African model and entrepreneur whose life revolves around cooking, especially after six years as a private chef for multiple families. She runs a meal prep company in Jacksonville, Florida, which began during her culinary management studies at Florida State College at Jacksonville. Chef Nabeelah's focus since 2020 is curating her recipe book and expanding her social media presence as a chef. Her love of travel and Cape Malay cooking informs her culinary sensibilities.
Guest reviews for Chef Nabeelah

Natalie
17 Sep 2022
Great informal class. Got a real workout on the arms !

Armando
17 Sep 2022
It was an awesome experience!

MaryAnn
17 Sep 2022
Nabeelah is great, this is the second class I have taken with her.

Juliet
20 Jun 2022
You can definitely taste the passion in her food, especially her unique way of flavoring! She recreates everything she cooks up!

Lisa
20 Jun 2022
This girl deserves a restaurant! I can't wait for the world to know her flavor and style of cooking

Brandon
20 Jun 2022
It truly is passion that goes into the food she makes! Good Job!