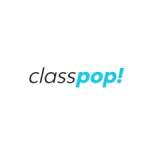 Chef Nabeelah
Chef Nabeelah is a Manhattan-based South African model and entrepreneur whose life revolves around cooking, especially after six years as a private chef for multiple families. She runs a meal prep company in Jacksonville, Florida, which began during her culinary management studies at Florida State College at Jacksonville. Chef Nabeelah's focus since 2020 is curating her recipe book and expanding her social media presence as a chef. Her love of travel and Cape Malay cooking informs her culinary sensibilities.
Guest reviews for Chef Nabeelah

Leonor
03 Feb 2023
Chef Nabeelah was so much fun! I really enjoyed her style & personality. The pasta was yummy.

Kayla
03 Feb 2023
She was amazing! Very kind and informative.

Patti
09 Jan 2023
Great class! A lot of fun! Didn't realize making fresh pasta was so much work!!!

Kendale
07 Jan 2023
Great energy! Loved the class !

Tiffany
07 Jan 2023
We LOVE Chef Nabeelah! Her class was fun and our dishes were tasty!

Steve
18 Nov 2022
Had a great time. Chef Nabeelah brought the fun while teaching us a recipe we will certainly be doing once in a while now. Totally recommend!

Sonya
07 Oct 2022
Really enjoyed the class and the chef Nabeelah was very knowledgeable and helpful. Will be back to try her other classes.

Natalie
17 Sep 2022
Great informal class. Got a real workout on the arms !

Armando
17 Sep 2022
It was an awesome experience!

MaryAnn
17 Sep 2022
Nabeelah is great, this is the second class I have taken with her.