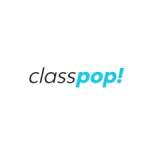 Chef Joss
Chef Joss graduated from DeSales University and attended NCC's culinary program. She's used her culinary talents to own and operate her own catering business, teach cooking classes, and work as a food stylist for popular television programs. She also specializes in ethnic and fusion cuisines, and she truly delights in teaching the art of cooking to aspiring chefs of all ages.
Guest reviews for Chef Joss

Bridget Berger
26 May 2022
Chef Joss is wonderful! She is extremely knowledgeable and passionate about cooking. She is such a good teacher and kept us engaged the entire time while we learned new techniques. It was so much fun and I highly recommend all of her classes!