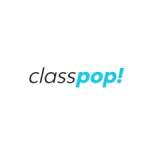 Chef Leon
Guyanese born Chef Leon moved to New York City at the age of eight and found himself enamored by the diverse cuisines. Inspired by his mother, his love for cooking has led him to work with renowned chefs in some of the city's top restaurants. Chef Leon brings years of experience and training to his mission to uplift, empower and highlight the Afro culinary community by sharing his culture and cuisine.
Guest reviews for Chef Leon

Bridget Berger
09 Mar 2022
Chef Leon is fantastic! He shared a lot of helpful tips and techniques with us and we had a wonderful time. He can do it all - from elegant private chef events to fun interactive classes. I highly recommend him to anyone in NYC looking for an amazing culinary experience!