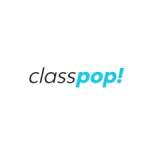 Chef Sima
Born and raised in Jerusalem, Chef Sima transformed her passion for chocolate into her life's work. She eats, breathes and sleeps chocolate, which led her to create a factory, wholesale business, retail store and workshop space in Israel. She's even been featured on TV and news programs. Today, Chef Sima teaches cooking classes and is eager to help you spice up your life with some sweet sensations.
Guest reviews for Chef Sima

Bridget B.
03 Mar 2022
Chef Sima is a fantastic teacher! She is so passionate and knowledgeable about all things chocolate and her class is so much fun! I highly recommend her classes to anyone in the Boulder area.