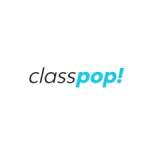 Chef Juan
Chef Juan has a wide range of experience in the culinary world, including working as the Chef de Partie for a well-known American steakhouse, working as a catering director, and most recently, as a freelance chef. Chef Juan has a passion for preparing food from scratch, which he imbues into his classes with energy and insight. Always the teacher, Chef Juan's desire to create a learning environment means you can expect a comfortable, open dynamic in his classes.
Guest reviews for Chef Juan

Pauline S.
12 Mar 2019
Chef Juan knows his trade well. He has a great personality and takes the time to explain every step. He combines ingredients in a fun way making his dishes unexpected and delicious.