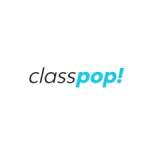 Chef Paul
Born and raised in Belgium, Chef Paul began his nearly 40 year career as a professional chef as an apprentice. After receiving his culinary arts degree, he worked in several restaurants in Belgium, gaining experience and insight along the way. He moved to NYC in 1983 and quickly became the executive chef at well-known restaurants in Tribeca and the West Village. His passion for teaching led him to open his own cooking school in 2001, which is still thriving today.
Classpop! Guest Reviews for Chef Paul

Miranda
27 Aug 2023
I bought this class as a present for my boyfriend's birthday and we both had a great time!! We learned so much from Chef Paul that we apply in the kitchen every day. I hope to take more classes from Paul in the future!

Portia
17 Jun 2023
I learned so much in this class and the food was amazing! Chef Paul was very funny and easy to learn from. I hope I remember the lesson for a long time.

Alexis
17 Jun 2023
Chef Paul was very knowledgeable and funny! I have a little bit of experience cooking and I still took a lot away from this class. He very thoroughly answers any questions you have and is patient and encouraging. I will definitely go back for another class!

Benjamin
09 Apr 2023
Chef Paul is very informative and he allows you to learn through practice. I would highly recommend as you will learn how to make each dish.
Outside Reviews for Chef Paul

Ruthayn S.
20 Sep 2021
Words cannot express the fun we had tonight. We've never done anything like this as a family. It was truly a memorable experience as we all left feeling so happy. Your kitchen is so warm and inviting and you and your team are amazing!!!! I already wrote a review on Yelp as well. We will definitely be back to do another event. Thank you for everything. I can't wait to make Caesar salad! The best EVER. Kind regards, Ruthayn Shalom