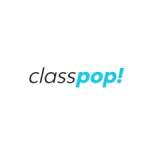 Chef Elliott
As an acclaimed personal chef, Chef Elliot has worked with an extensive list of celebrities and athletes. He also has his own line of soulful food seasonings, owns a catering company and has showcased his culinary skills in appearances on the Food Network. Chef Elliot brings equal passion to the kitchen and the classroom, preparing exquisite gourmet dishes from scratch and sharing his knowledge with budding chefs online and in person.
Guest reviews for Chef Elliott

Candace S.
14 Oct 2019
Everything was absolutely amazing!!!