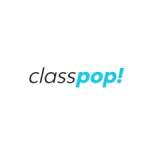 Chef Roger
Classically-trained and restaurant-proven, Chef Roger is an enthusiastic teacher of gastronomy with wild enthusiasm and remarkable range. His popular pop-up events, such as a traditional afternoon tea with all the trimmings, are favorites around New York City. As an instructor of various cooking classes around the city, Chef Roger shares wisdom and experience from his 20 years as a New York-based fine dining chef with student chefs of all skill levels. 
Guest reviews for Chef Roger

Pauline
26 Jan 2022
Great teacher! Very passionate and Roger also created a nice atmosphere. I came alone but I felt as if I had class with friends PLUS learning knife skills while chatting!

Avery G.
06 Jul 2021
Chef Roger is a professional through and through. He is a seasoned cooking instructor and anyone who works with him can tell! His teaching style is very approachable and he takes time to explain helpful techniques that will definitely help me in my own cooking for years to come. He is very friendly and a lot of fun to work with. I highly recommend Chef Roger to anyone in the NYC area.