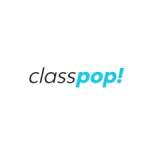 Chef Adam
Chef Adam has had the privilege of developing his culinary skills in a range of distinguished New York City kitchens. He's served under a James Beard chef and worked in several award-winning restaurants, including a renowned two Michelin-star establishment in the East Village. He offers years of experience and an enthusiastic passion for teaching students of all skill levels to create their own culinary magic. 
Guest reviews for Chef Adam

David h.
07 Jun 2021
Having never done a class before, my girlfriend and I weren't sure what to expect. The experience was wonderful and it would be something we would want to do again in the future. Chef Adam was extremely patient with us as he guided us through the process of making sushi and was able to step in at the appropriate times to help keep the process moving so the the meal timed out well. He was also able to answer any questions we had in regards to anything food related. Definitely a fun experience for anyone that enjoys cooking.