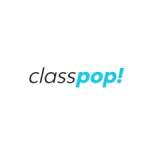 Chef Luis
Chef Luis is a chef with a vast cultural background, having grown up in both Cuba and Spain before moving to the U.S. He can speak English, Spanish, Italian and French, which informs his international approach to cooking. Chef Luis is not just a great chef but also a talented sommelier. Gourmet food and wine pairings are his specialty and a passion that he transfers to all of his students.
Guest reviews for Chef Luis

Raymond G.
28 Jun 2021
Chef Luis made my wife and I feel at home. He was very patient with us and helped us make 3 delicious meals plus the best flan I've ever had. I wouldn't hesitate to recommend him to my friends and family.