Team Building Activity: Guac and Roll: Team Cooking Challenge
The competitive edge will settle in quickly in this fun team building activity with Chef Linda. This event will kick off with an expert's lesson on making guacamole and salsa. Your crew will learn about different ingredients and practice their culinary skills alongside Chef Linda before they get to use their new skills in a zesty battle.
Your team's natural leaders, innovators and team players will shine as they work together to create their own unique guacamole or salsa recipes. With a wide variety of ingredient options like hot habanero peppers, tangy mango and more, the possibilities are nearly endless! Teams will be judged based on the creativity, appearance and taste of their recipes. This invigorating event is sure to boost morale and bring your team closer together. Don't miss this opportunity to see what your team can accomplish when they work together towards a common goal!
Cooking classes on Classpop! are designed to be social events that do not require any previous experience. Guests are welcome to purchase alcoholic beverages from the venue to enjoy during the class.
---
MENU
Guacamole
With avocado, garlic, salt, pepper and lime
Salsa
With tomato, onion, cilantro, garlic and jalapeño
Various "mix-in" Ingredients
With green chili, habanero peppers, corn, mango, tomato and more
Various Dippers
With tortilla chips, veggies and more
---
Cooking classes on Classpop! are designed to be fun, social events. Feel free to / You are welcome to purchase wine or beer at the venue to enjoy during the class.
Classpop! Guest Reviews for this experience

Brian
20 Sep 2023
This is a great teaming event that I would highly recommend. Our team enjoyed all the extra care and attention from the trivia game to the nachos. thank you for everything!
Classpop! Guest Reviews for other experiences with Chef Linda

Sonia
29 Jun 2023
Superb! Everything I had hoped for and more! Daughter in law and I went on a girls night (an escape break for her from grandkids) to learn how to make pasta! Wow, Linda didn't just show us the basic, she went on and above! I have done blue ribbon classes in Seattle, a ton of sur la tabla in Scottsdale, AZ, but none came to the mastery mind of Linda! A true gift. I loved she taught us with rolling without hand machines by hand on to helping tools. So if you don't have them, you aren't stuck, you can Cook either way. State of the art chef! I love her sternly mannerism to her friendly jokes. She captures your attention from A-Z. Will be doing this again!
Outside Reviews for Chef Linda

Katherine E.
18 Nov 2021
Chef Linda was fantastic- organized, knowledgeable and friendly. I got purchased this experience as a gift for my partner because we have a special connection to New Orleans. We had so much fun cooking and eating delicious food (some recipes were from restaurants we had been to!) and learning. Would definitely recommend to a friend and want to take more classes from Chef Linda in the future!
Event location: 1015 S Park Ave, Tucson, AZ, 85719
Venue Type: Brewery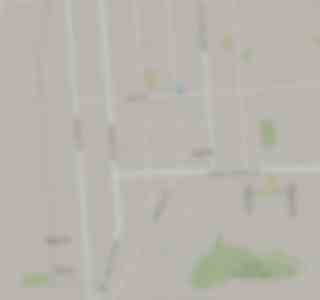 Location is based on class date. Please select the date you plan to attend to see the correct location.
Meet your chef
New chef
---
Chef Linda brings a long and varied list of experiences to the table, from teaching to penning a book on food history. She has extensive experience in cooking instruction with adults and children, and enjoys showing others how to recreate traditional dishes for those with food allergies or special diets. Chef Linda brings great flavors, accessible techniques and interesting stories together for delightful culinary experiences.