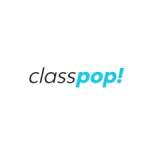 Chef Lamour
With more than 20 years of international experience in cuisine and food preparation under her chef's hat, Chef Lamour certainly defines "culinary passion." She holds a degree in speech and public speaking, has studied cooking and culinary arts in France and has worked in high-end fine-dining establishments all across New York. Chef Lamour loves teaching both younger and older students alike and is eager to share her passion and experience with new aspiring chefs.
Guest reviews for Chef Lamour

Brian G.
12 Jan 2020
Chef Lamour was friendly, knowledgeable and a pleasure to work with and learn from! Would book again in a heartbeat!