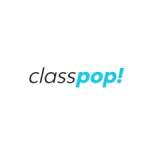 Chef Shailini
Born in Nepal the daughter of a well-known diplomat, Chef Shailini has lived all around the world. She taught at Boston and Northeastern universities before moving on to several well-known Boston institutions to explore her true passion: teaching her students to create food that emphasizes nutrition as well as flavor. In addition to her culinary and teaching endeavors, Chef Shailini also participates in several volunteer efforts.
Guest reviews for Chef Shailini

Tim
18 Dec 2022
Shailini was a wonderful teacher, cook, and host! The food was delicious and the hospitality was great :) Highly recommend to anyone (in my case this was a Christmas gift for my wife who loved it)!

Neil
18 Sep 2022
An evening filled with great company, amazing food, tips and techniques. Chief Shailini took us through a journey of preparation too the table with simple taskes and great stories. Highly recommended.

Nina
24 Jun 2022
Chef Shailini was amazing! My mother (who has cooking experience!) and I learned many useful cooking tricks. We will make these recipes again and again. FIVE STARS for a wonderful evening and recipes that will be used for years to come. Thank you chef for not only your expertise but for a fun evening. :)

Rachel
09 May 2022
Chef Shailini was great! The class was very hands on and she walked us through every step while keeping things lively and fun. We'll be back for another with her!

Rocio
25 Mar 2022
This class was a gift to my children, they were both a bit skeptic but had a truly lovely time. The instructor is incredibly warm and deeply knowledgeable and it quickly feels like cooking with your beautiful worldly aunt. The food was incredibly tasty and it was great to see the process and learn about the dishes and the culinary tradition of Nepal. Wonderful class would recommend if you love Nepali food and also as a great introduction to the cuisine. Thank you for the wonderful experience.

Aviv
21 Feb 2022
Chef Shailini was incredible! My boyfriend and I did her Mediterranean cooking class, and I would highly highly recommend her! The food was amazing, and she created such a beautiful and friendly environment in her home. She was an amazing teacher, was so kind, and had great stories to share. This class was so much fun and was well worth the money!

Danielle G.
12 Mar 2020
I brought the Mediterranean Fare cooking class for my mother's birthday & it was a great time! Chef Shailini is amazing to work with it was so kind of her to welcome us all into her home. I would definitely recommend this to anyone looking to do something for a birthday or a date night or even just to have fun & want to do something different!