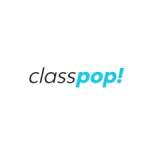 Chef Megan
Chef Megan is creative culinarian, spokesperson, renowned chef, and healthy lifestyle advocate brimming with enthusiasm for all things food. During her interactive cooking classes, Chef Megan brings healthy food to life by inspiring guests to savor the local and seasonal edible abundance. Chef Megan has been voted Best Healthy Chef and Best Food Blog in Atlanta, and was most recently selected as 2020 Ambassador in Action for the Produce for Better Health Organization.
Guest reviews for Chef Megan

Cathy
19 Jul 2023
My husband and I really enjoyed Chef Megan's class! She was very informative, taught us delicious dishes which were easy to replicate, and was a welcoming host/instructor. Would definitely recommend!

Anita
28 Jun 2023
Chef Megan was amazing and a joy to be around! She really took the time to make us feel welcome and comfortable. She taught us some of her knife techniques and let us use all of her kitchen gadgets, which made the cooking process more fun. The food came out to be so delicious and healthy! My sister really enjoyed this birthday gift. I highly recommend taking a class with Chef Megan.

Hayle
08 Apr 2023
Chef Megan was both relational and professional! We felt immediately comfortable and loved the whole experience! The food was delicious. We absolutely loved learning and tasting everything that we made. We will definitely be utilizing everything that we learned tonight. She was truly a joy!

Wendy
29 Jan 2023
Wonderful birthday celebration with Chef Megan. She instructed our group in creating nutritious delicious dishes. She was an engaging and attentive hostess and her venue was lovely.

Katelynn
21 Dec 2022
We loved our meal with Chef Megan! It was delicious and she was so easy to get along with! She was knowledgeable and willing to answer any questions we had. Looking forward to another class!

Amanda
02 Dec 2022
This class was amazing!

Josh
24 Sep 2022
Fantastic evening. really enjoyed preparing the meal and it was delicious. Chef Megan is terrific and would love to do another evening soon

Dave
05 Sep 2022
We had a great evening, good food, and came away with some practical tips and ideas to incorporate at home. Chef Megan makes it fun and simple to see how good healthy food can be a normal part of each day.

Michael
26 Jun 2022
Our experience with Chef Megan was fantastic! She is very knowledgeable and was great at making things easy to understand. We will definitely be booking with her again in the future!

Yesenia
11 Dec 2021
It was a real cool experience. The recipe was amazing and chef Megan has a very nice personality.