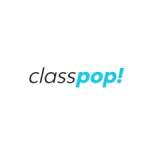 Chef Megan
Chef Megan is creative culinarian, spokesperson, renowned chef, and healthy lifestyle advocate brimming with enthusiasm for all things food. During her interactive cooking classes, Chef Megan brings healthy food to life by inspiring guests to savor the local and seasonal edible abundance. Chef Megan has been voted Best Healthy Chef and Best Food Blog in Atlanta, and was most recently selected as 2020 Ambassador in Action for the Produce for Better Health Organization.
Guest reviews for Chef Megan

Josh
24 Sep 2022
Fantastic evening. really enjoyed preparing the meal and it was delicious. Chef Megan is terrific and would love to do another evening soon

Dave
05 Sep 2022
We had a great evening, good food, and came away with some practical tips and ideas to incorporate at home. Chef Megan makes it fun and simple to see how good healthy food can be a normal part of each day.

Michael
26 Jun 2022
Our experience with Chef Megan was fantastic! She is very knowledgeable and was great at making things easy to understand. We will definitely be booking with her again in the future!

Yesenia
11 Dec 2021
It was a real cool experience. The recipe was amazing and chef Megan has a very nice personality.

Ricky
16 Feb 2021
Chef Megan was really knowledgeable and funny. Highly recommended!

Ricky F.
05 Sep 2020
I could not have wished for a better birthday dinner for my wife than to have spent it with Chef Megan. The preparation tips and tricks alone were worth it. Add to that a dinner that was absolutely delicious and fun conversation that entertained us all for the evening. Book a visit with Chef Megan and you will not be disappointed. Looking forward to our next lesson!

Jenifer
27 Jul 2020
My husband and I spent the evening with Chef Megan and had an amazing time! She was so welcoming and eased our nerves right away! We made several amazing dishes, learned a lot and shared a lot of laughs. Would definitely do this again!

Christopher
27 Jul 2020
We loved Chef Megan! It was a great Christmas gift!

Mick Patrick
23 Jul 2020
Great class! Chef Megan provides lots of useful info regarding food and nutrition, kitchen prep tips and a healthy dose of humor. A thoroughly enjoyable evening!

Jennifer Shumaker
23 Jul 2020
WOW! I laughed and learned a lot. Chef Megan is not only an amazing chef, but she has a great sense of humor. Her classes are fun and funny. I avoided eating my veggie because they were always so bland. Now I know how to make them crunchy and tasty. And her recipes were so easy to learn. Definitely take her classes!