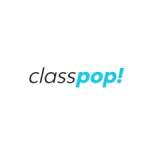 Chef Sharon
Chef Sharon is passionate about all things gastronomy, and loves any opportunity to use her prowess to bring people together for an experience that is beautifully rare, never medium, and always done well. After working her way up the food chain from chef de partie to executive chef, Chef Sharon is now using her culinary talents, wisdom, and hospitality to host an array of cooking classes emphasizing fresh and from-scratch ingredients and techniques. 
Guest reviews for Chef Sharon

Jennifer
21 Dec 2022
The class was only one hour long when it said two. She already had the food precooked and just heated it up. She only showed us how to make the crepas with the flour and said she was going to send us the recipe to the food and I never received mine. Very disappointed

Maria
15 Dec 2022
Chef Sharon was a great instructor and her food was fabulous! I would take another one of her classes.

Danny
11 Dec 2022
Fun class!

Margaret
10 Nov 2022
Excellent class. Lots of fun. Did not receive recipes on Monday via email. I would definitely sign up for another class from this chef.

Krysten
06 Nov 2022
Such a great experience!

Donna
06 Nov 2022
The empanada class was fantastic!

Sravani
16 Oct 2022
Great chef!

Alyssa
15 Oct 2022
This was so much fun!

Sarah
11 Sep 2022
It was a lot of fun, chef Sharon was great! It felt more casual not being in an industrial kitchen but it was cool with a group setting and everyone got to help and try the yummy food at the end!

Reese
23 May 2022
Amazing experience!