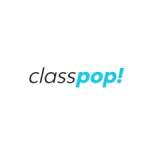 Chef Chris
Chef Chris has had many titles over the years, including sous chef, head chef and head baker. Now, he is showcasing a decade's worth of restaurant experience in a lineup of incredible cooking classes. Chef Chris' passion for food shines in a welcoming, inviting atmosphere that caters to all skill levels. His insight will empower you to take the reigns in your own kitchen, fostering confidence and an appreciation for all things food.
Guest reviews for Chef Chris

KATINA
17 Sep 2022
Really enjoyed how chef Chris showed us what items he/we were using to prepare our rolls.

Gabrielle
16 Sep 2022
A good experience, we did not have avocado and the rice ran out so the last roll you had to share with your partner. This could have been due to the fact that proof of pay to be in the class did not happen… seemed as if some people weren't supposed to be there. Overall, needed to be more prepared considering what people pay to do this class.

Melissa
28 Jun 2022
Chris was friendly and kind. He exhibited patience throughout the process. As a teacher I would suggest less "down time " waiting while he prepares our materials. Having played with our supplies already cut would have been nice. The "students" each need their own knives and water bowls. Sharing a group water bowl for our fingers to apply the sticky rice was unsanitary to say the least. Some sort of name tags or get to know you activity would have been nice. He carried all of our food piece by piece to us with his bare hands. It seemed weird. The food was good, the venue was very loud and it was hard to hear the chef.

Antoinette
23 Jun 2022
Sushi making class great. I went alone and still enjoyed myself. Liked interacting with the chef and others at the table. Chef does a great job checking on everyone at the table. I liked that he provided tips for home. Made 3 different sushi rolls and they all tasted great. The smoked salmon was my favorite. I would do this class again.

Nolan
06 May 2022
I came to this with my mother as form of a mother's day event. Chef Chris was amazing. Never made anyone feel bad, joked around and was all around pleasant to be with.

Kevin
24 Mar 2022
Chef Chris was great!

Tonya
08 Jan 2022
A great laid back class where we learned some great tips and tricks for making our own sushi at home. The brewery where the class was held had great beers and a wonderful atmosphere. Chef Chris was very nice and knowledgeable. He also answered all of our questions about best places to pick up ingredients for sushi making.

Kathryn
06 Jan 2022
Great experience! Easy to do and get to enjoy some beer at the brewery! Not extremely personal but educational.

Pamela
23 Sep 2021
Great teacher, very informative and helpful. Super class. Highly recommend! We got to make three rolls and I feel confident to try making this at home now! Thanks chef Chris!!!

Tyler
19 Mar 2020
Chef Chris was great! Looking forward to taking more classes with him.