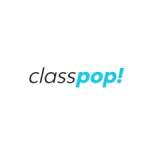 Instructor Sharon
Instructor Sharon first taught hip hop dance as part of her teaching assistant program at Boston Conservatory, where she earned her master's degree in dance. In her classes and choreography, Instructor Sharon draws from her background, not only as an experienced dancer but as a 12-time world champion martial artist! Enjoy your energizing dance class in a judge-free zone.
Guest reviews for Instructor Sharon

Jessica B.
14 Dec 2021
Instructor Sharon has the most positive attitude and we had the best time in her hip hop class! It was a great workout and my friends and I had a great time learning new moves. Highly recommend!!