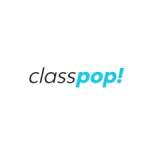 Instructor Layl
Instructor Layl began creating things at a young age and sought out to try mediums and art of all kinds, from oil painting to collage, sculpture and everything in between. She eventually fell in love with storytelling through her favorite medium, polymer clay. She and her husband opened their showroom and art studio where they get to live out their artistic dreams every day, and Instructor Layl is eager to share her creative passion with students.
Guest reviews for Instructor Layl

Janice
29 Aug 2022
Wonderful time! Incredibly talented artist who loves to share how to create one of a kind clay patterned art pieces!Beautiful clay designs and fun to make! One of a kind class! Very highly recommend to all craft lovers! Many many thanks!

Lorraine R
01 Apr 2022
Her art is so very colorful, decorative, unique, and mind-bending into "How did she do that!?"