Cooking Class: Cook Pad Thai That's Better Than Takeout
Learn to perfect your favorite Thai dish in a fun-filled cooking class with Chef Mimi. You'll learn her expert tips and techniques for creating classic culinary masterpieces and you'll pick up some valuable kitchen skills along the way. Using authentic ingredients like rice noodles, peanuts, fresh vegetables and more, you'll discover the secrets to whipping up a bold and flavorful pad Thai that tastes worlds better than any takeout dish! Invite your friends and make it a dinner to remember.
Cooking classes on Classpop! are designed to be social events that do not require any previous experience. Guests are welcome to purchase alcoholic beverages from the venue to enjoy during the class.
---
MENU
Pad Thai
With rice noodles, eggs, tofu, chicken and shrimp
Assorted Toppings
With peanuts, fresh vegetables and cilantro
Minimum Guests

4

Maximum Guests

25

Event Duration

2 hours

Activity Level

Restrictions

Must be 21 years of age or older to attend.

Labels

Group, Vegetarian, Date Night, Fun, Thai
Classpop! Guest Reviews for this experience

Andrew
13 Sep 2023
Our class with Mimi was absolutely WONDERFUL! No clue how we lucked out with this, but we ended up with a super small class so we got all kinds of one-on-one attention. Even without that, though, it would still have been amazing. We did the pad Thai class and it is so incredibly accessible and truly easy to do! The recipes are super clear on their own, but Mimi also explains everything so well, provides examples when needed, answers any questions you might have, but also gives you the freedom to make the recipe your own and tailor it to your own tastes. She's super encouraging - you can take this class no matter what your cooking skill level is and feel totally ok. One of the best parts was that you actually get to cook! Hands on prep work, actual cooking, and then the best part, eating! Even though the location our class was at wasn't a kitchen setting, Mimi had everything we needed to be able to do all the tasks. It was really awesome to feel that sense of ownership over the final product. We really, genuinely had the best time and are already planning ahead to future classes with her. Highly, highly recommend learning with her!

Susan
02 Sep 2023
Disappointed in the experience. We did not receive a recipe to follow. Mimi td.ua to go to her website for the recipe. It felt like she didn't give a recipe to self promote her website. NO recipes were there wither. After the class, Mimi said she forgot to bring peanut butter. Apparently it goes in the sauce. We would have known that if recipes were handed out instead of an optional grocery list

Tyler
29 Aug 2023
This is not a cooking class where you will learn much. It's pretty much self taught and learn how to problem solve type of a class. Like other comments, there is not a kitchen to use. In order to wash your hands, you have to go outside into a bathroom. Fortunately, our class did not blow any fuses. There were not very clear directions on what the steps were, as the recipe provided does not give any "measurements". It literally says, cook chicken, cut veggies, mix ingredients for sauce. I felt like every group around us, including ours was constantly looking for advice or directions.... like a bunch of chickens running around aimlessly. With 23-25 people trying to get the recipe, Mimi was stretched thin with her attention. It felt like all 5 groups were winging the recipe and hoping for the best. This is definitely not better than takeout pad thai. Be prepared for some chaos! Hopefully you get a decent knife to cut with... Hopefully you already know the basic of cutting vegetables, using knives properly, and the proper sanitary precautions to take with chicken... because... well... you'll be in line asking for help like most people if you don't.
$99 $ 55 Per person
all-inclusive: 2-hour class, meal and taxes.
---
Event location: 2827 Hennepin Ave, Minneapolis, MN, 55408
Venue Type: WIne Bar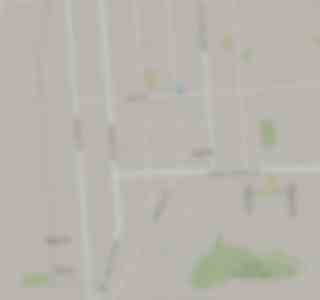 Location is based on class date. Please select the date you plan to attend to see the correct location.
Meet your chef
---
Chef Mimi is an energetic cooking instructor who is passionate about cooking in general and Ethiopian/Eritrean cuisine in particular. Her long list of experience includes teaching cooking at community education classes in Minnesota as well as leading cooking classes around the Midwest and Southwest. Chef Mimi's culinary expertise spans cultures and includes everything from Mediterranean to Asian to southern food.