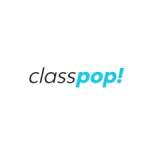 Chef Mimi
Chef Mimi is an energetic cooking instructor who is passionate about cooking in general and Ethiopian/Eritrean cuisine in particular. Her long list of experience includes teaching cooking at community education classes in Minnesota as well as leading cooking classes around the Midwest and Southwest. Chef Mimi's culinary expertise spans cultures and includes everything from Mediterranean to Asian to southern food. 
Guest reviews for Chef Mimi

Jean
20 Sep 2022
Chef Mimi taught a pasta-making class in my condo building for 14 ladies! We learned a lot, ate great food and enjoyed ourselves. Chef Mimi was responsive and exuded wonderful energy. She even threw in some extra appetizers and pasta dish.

Melissa
20 Sep 2022
Mimi is a sweet person and friendly. However, the venue wasn't good for a cooking class. The music was too loud and it made it difficult to hear. Also- we didn't get to participate- we just watched a demonstration. The food was good but I like more hands on classes.

Janae
06 Aug 2022
It was a very fun class. Mimi was very nice and helpful. I thought we were making both recipes, and not just one. There weren't enough frying pans for the group. 1 pan didn't get up to the recommended temperature. The Samosas were AMAZING!

Ann
05 Aug 2022
Mimi was very personable and knowledgeable with the food topic we were making. She gave great tips with how we can adjust the recipes at home. She made it easy for beginners to feel comfortable.

MetroNOME Brewery
04 Aug 2022
Good class, good food, guests had fun.

Sarah
22 Jul 2022
Not at all hands on and only a taste to eat. Not what we expected when we signed up or paid. Very disappointed

Ellie
22 Jul 2022
Mimi was very friendly and cheerful. We were disappointed that this was not very hands on and we didn't get to eat a full meal as we expected when paying the price we did. It was hard to hear due to the DJ at the brewery we were at. We did feel that we learnt something that will be useful in our home cooking.

Hadis
16 Jun 2022
Great class! Very delectable meal and enjoyable Chefs. I will definitely attend another class by Chef Mimi.

Chris
21 Mar 2022
Loved the Samosa's we made. I have already done this again in our air fryer. Also, is a great way to spend time with friends and family cooking at home. And who doesn't love a good egg roll!

Chris
21 Mar 2022
The salad in this recipe was amazing. Just like the Greek dressing they have at Noodles! Loved the recipe and another go to for cooking chicken!