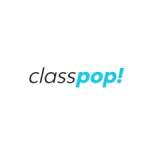 Instructor Victoria
Get inspired, be challenged and feel encouraged to get in tune with your best self in Instructor Victoria's dance classes. Her high-energy, low-impact workouts are designed to get your muscles moving (and grooving) in a fun and invigorating fitness session that isn't just a class — it's an experience!
Guest reviews for Instructor Victoria

Shannon
07 Feb 2022
If you want a full body work out with flexibility and adaptive exercises this is your place. This is definitely a pilates place for every kind of person. I found my happy place here at Victoria's.

Travis
07 Feb 2022
All the instructors are great and the reformer pilates has really helped with my back and knee rehab.

Maria
07 Feb 2022
The vibe, knowledge, and love in this place is something everyone should experience and be a part of. And a big bonus will be a fit body, strong mind, and a happy soul.

Nicole
07 Feb 2022
This place has changed my daily mindset . The community is strong and supportive. When you walk into this studio you are greeted with a smile and by name. Days that I'm struggling to find my inner peace and strength are put at ease at the end of my workout . All instructors are kind and helpful , I love starting my mornings here.