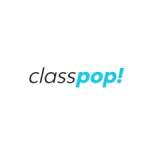 Instructor Michelle
As a talented dance teacher, Instructor Michelle is known for her welcoming spirit and for creating a fun, judgement-free atmosphere. Her classes are designed for anyone and everyone who wants to learn to dance, and Instructor Michelle makes it her goal to make fitness through dance both empowering and inclusive. Express yourself and get your body moving with these energizing classes!
Outside Reviews for Instructor Michelle

Kelly
22 May 2020
Empowering atmosphere, amazing workout that doesn't feel like a workout but a party!

Maricor
22 Jan 2019
The instructors have amazing energy and the DJs and lights make it feel like a fun night out. This is my happy place.