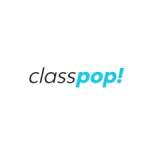 Instructor Jeffrey
Instructor Jeffrey provides enjoyable pottery, ceramics and claywork classes from his studio, located in scenic San Diego. He also teaches painting, drawing and sculpture classes for beginning artists. Teaching in a spectacular outdoor setting with the Pacific Ocean as a backdrop, Instructor Jeffery hopes to share his love of creativity and clay craft with excited students from all backgrounds and levels of artistic ability.
Guest reviews for Instructor Jeffrey

Elena
27 Mar 2023
We had such a great experience!

Emme
17 Mar 2023
Jefferey was a great instructor. He was very clear about how to use the pottery wheel and was helpful when clients were clearly struggling with their throw. I will definitely be coming back!

Claire
28 Feb 2023
This class was relaxing in a beautiful outdoor setting, and Jeffrey was kind and helpful. He was a very good teacher!

John
01 Feb 2023
Great class, highly recommend it!

Shameeka
08 Mar 2022
Jeffrey was very friendly and accommodating. He truly knows the art of pottery. Thank you for inviting us into your studio! Look forward to future lessons (:

Justin
18 Nov 2021
Just an amazing experience from start to finish! My fiance and I went to fulfill one of her childhood dreams of learning how to make pottery. It was fun and educational and we had a blast with the other people in the class too. Lots of laughs over wobbly pottery. It really makes you appreciate the high level of skill that the teacher possesses and the amazing art he's able to create. We will definitely go back!