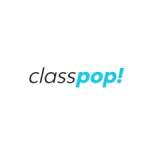 Art of Intuitive Photography
Feed into your artists' intuition with the help of the experts at Art of Intuitive Photography. Armed with plenty of technical skill, real-world experience and boundless creativity, these instructors are passionate about helping people from all walks of life see life through a new lens. Learn to capture astonishing portraits, breathtaking landscapes and snapshots that touch the heart.
Guest reviews for Art of Intuitive Photography

Judith on Yelp!
25 Sep 2020
I just took the Beginner Digital Photography class with Mindy Veissid and am totally delighted with what I learned. The instruction was clear, uncomplicated, and very thorough. And now I am monkeying around with my camera in its manual setting and having a wonderful time. Mindy was truly an inspiration.