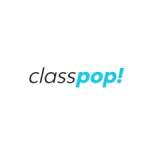 Chef Antonio
Chef Antonio's culinary background is extensive and impressive. He has spent the past decade honing his cooking skills and techniques in several restaurant kitchens across London and Italy, and in Qatar at a five-star luxury hotel. Now, Chef Antonio can be found in downtown Boston as the executive chef of an upscale restaurant, and as a culinary instructor teaching a variety of interactive cooking classes.
Guest reviews for Chef Antonio

Dylan
19 Nov 2022
We had such a great time making pasta with Chef Antonio! He made it a really comfortable and laid back environment, first showing us the technique for all of the dishes while giving practical tips and tricks, and then let us have free range with what we wanted to make ourselves. I'd definitely recommend this class — it was perfect for our date night celebration :)

Andrea
22 May 2022
Fun class , I would definitely recommend it to friends.

Claudia
02 May 2022
This class was such a fun experience! Chef Antonio is a great teacher and really made the experience meaningful. I would highly recommend!

Brianna
29 Mar 2022
Awesome class

LAUREN
16 Nov 2021
Did the class with a large group of friends - we had a blast and it was very hands on. It was nice that we could make and eat as much ravioli as we wanted!

Kimberly
15 Nov 2021
Chef Antonio was so amazing- knowledgeable, personable, talented, funny. It couldn't have been more fun learning a new skill!

Kaleen
14 Nov 2021
Chef Antonio was awesome!! Super knowledgeable and friendly. Had a great time and learned a lot! Would definitely take one of his courses again. Thank you!

Alyssa
07 Nov 2021
Incredible experience!! Chef Antonio was knowledgeable, friendly and really made the class interactive. My friend and I had such a good time and would recommend it for a couple, friends or a big group. I will 100% look for another class like this.

Tanisha
20 Oct 2021
Omg!!! He's just amazing. He's very details, professional, and knowledgeable. He kept the class engaged. My husband and I will must definitely participate in any class that he's provide.

Tina
12 Sep 2021
Chef Antonio was great! It was a really fun class, hands-on, he answered any questions we had well, and the food was delicious!