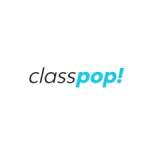 Chef Regina
Across a decade in the culinary world, Chef Regina has worked with unconventional proteins, developed innovative seasonal menus and run the kitchen of a James Beard-nominated restaurant resulting in a broad and unique set of skills. Drawing from Filipino roots and a heavy influence from vibrant Creole and Cajun cuisines, the chef infuses classes and menus with fun and unexpected flavors paired with classic cooking techniques.
Guest reviews for Chef Regina

Nicole W.
31 Oct 2022
Chef Regina is a seasoned culinary professional. She loves menu development and creating seasonal dishes with what is specifically in season. She taught me how to make one of the mother sauces, bechamel. Mac n cheese is one of my favorite dishes. I was very excited about learning this.