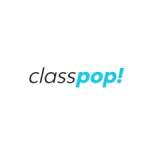 Chef Tina M.
Chef Tina M. is a master at combining creative culinary creations with health-forward ingredients. Passionate about fitness and wellness, she sees food as medicine and has even published a popular lifestyle cookbook to help home chefs eat satisfying, nutritious meals. A cooking class with Chef Tina M. is bound to be an insightful step forward into the world of healthy gourmet cooking.
Guest reviews for Chef Tina M.

Bridget B.
21 Sep 2022
Chef Tina is fantastic! She is passionate about cooking and sharing her love of food with others. She provided us with a wonderful culinary experience. I highly recommend taking her classes and booking her as your next private chef!