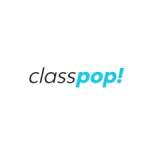 Chef Tiffany
With 16 years of professional experience in the food industry, Chef Tiffany has developed a noteworthy affinity for the culinary arts. With degrees in culinary arts and hospitality, she has served as a chef in numerous restaurant kitchens and cafès. Deeply passionate about all things food, she now teaches food safety at the Culinary Institute of Child Nutrition and culinary arts to high school students. She even volunteers to provide fresh produce to the elderly community. Chef Tiffany knows how to cook and how to educate, making her the ideal host for all culinary experiences!
Guest reviews for Chef Tiffany

Quanesha
13 Jan 2023
The class was so fun. I can't believe I know how to make pasta from scratch now!!

TANIKA
12 Jan 2023
This class was very fun, energetic and the bolognese came put amazing. Thank you Chef Tiff..you rock!

Sandra
12 Jan 2023
It was a very nice class! Chef Tiffany was very knowledgeable and very nice, explaining and answering our questions!

Brenda
29 Dec 2022
Started a little slow but the class was super fun. Learned some new things and met nice people. Chef Tiffany was knowledgeable and helpful. Taking another class in January.

Bryan
06 Aug 2022
Thanks Tiffany for the great time!

C. Thomas
12 Jul 2022
Tiffany provided a meal within budget, beautiful plated presentation and service with excellent results! I highly recommend!